Facial Rejuvenation With 2-D And 3-D Skin Revitalization – Improve Skin Tone, Texture, And Tightness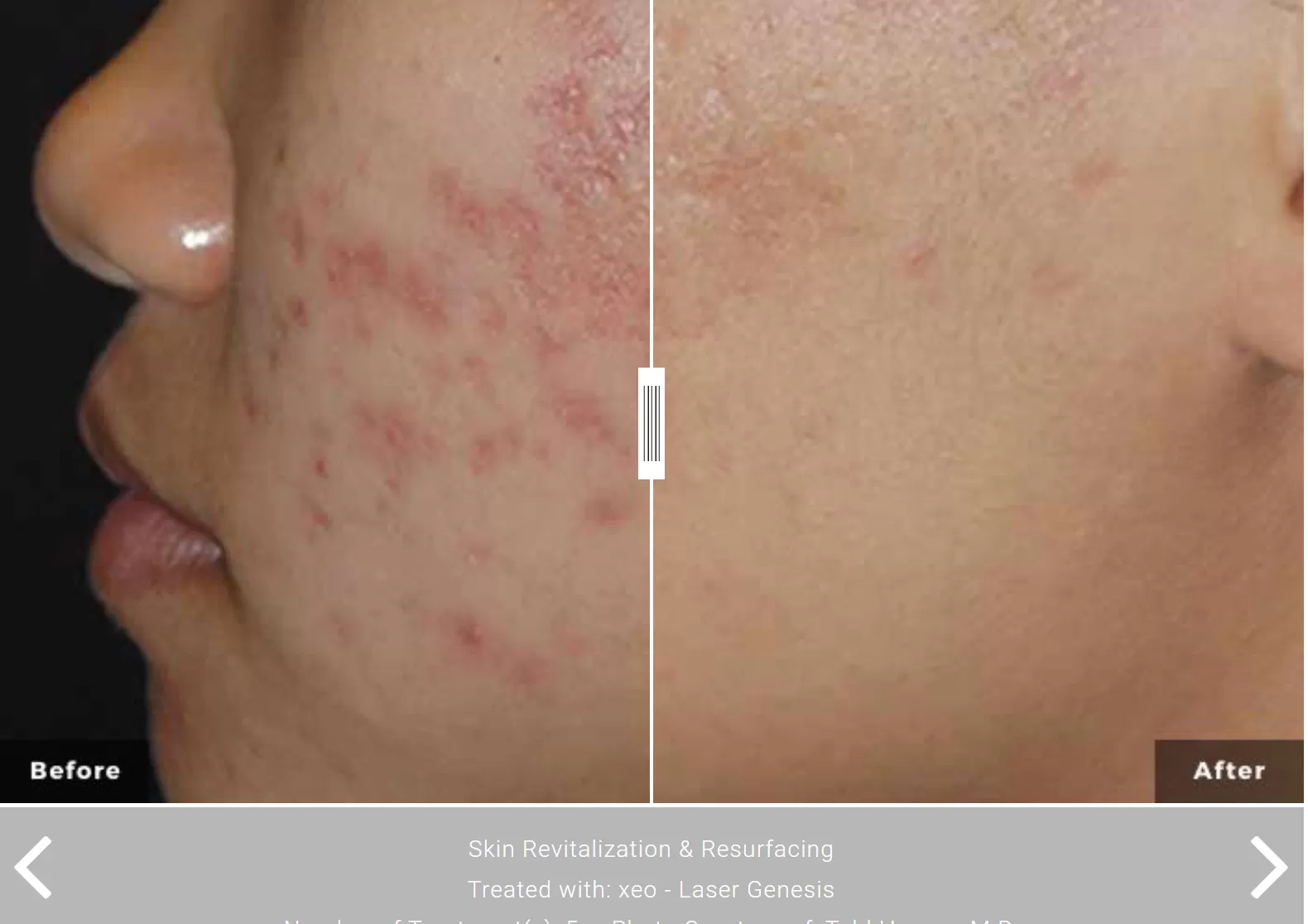 2-D And 3-D Skin Revitalization
People age in different ways and at different rates. Some may develop sun spots, age spots, or redness, while others may get wrinkles and fine lines. You may have one or more of the conditions. This is why Cutera's 2D or 3D skin revitalization therapy offers a 2 or 3-leveled approach for revitalizing your appearance by addressing all of these concerns. Cutera's LimeLight, Laser Genesis, and Titan is an exclusive treatment for revitalizing appearance. Adults of any age can improve their skin with this procedure. Surface wrinkles, brown spots, and redness are common conditions treated with this device. It can be used effectively on the face, neck, hands, arms, and abdomen. EllEve Med Spa provides 2-D and 3-D skin revitalization treatment for the improvement of skin tone, texture, and tightness to patients in Woodland Hills, San Fernando Valley, Los Angeles, California, and surrounding communities.
Cutera's 2D and 3D Skin Revitalization Therapy
Cutera's 2D revitalization medical spa treatment includes any two of the three therapies offered while 3D revitalization includes all three therapies. These are:
LimeLight Skin Therapy: This light-based procedure is useful for mottled complexion, redness, sun damage, and freckles
Laser Genesis Skin Therapy: This therapy can induce new collagen for improving wrinkles and fine lines
Titan Skin Tightening Therapy: It makes use of infrared light for heating deeper layers of tissues
Sensation During Procedure
This is what different procedures feel like:
LimeLight involves delivering a series of light pulses. Patients report feeling a mild and brief pinching sensation during treatments.
Laser Genesis treatments are gentler and more soothing with a series of warm pulses.
Titan skin pulses feel cool first, followed by a brief heating sensation, and end with a cool feeling.
Treatment Sessions
Every Cutera revitalization treatment regimen is customized as per individual goals and needs. Individuals can expect 4 – 6 treatments. You may see immediate results although it may take 2 – 4 weeks to see noticeable improvements. Results may continue to improve for several months.
Downtime Following the Treatments
There is little to no downtime associated with the Cutera skin revitalization medical spa procedure. The most common side effects reported by patients are mild swelling and slight redness that disappears within a few hours.
Comparison with Laser Treatments
Majority of laser systems would treat only 1 – 2 age related conditions. In contrast, 2D or 3D revitalize therapy addresses all common age-related concerns, such as sun damage, age spots, wrinkles, and fine lines. Xeo is a multi-application laser – and light-based platform that is highly customizable. It is designed for treating the widest range of common nonsurgical cosmetic concerns.
Xeo Laser Technology Offers Multiple Benefits
Xeo involves Cutera's proprietary Nd:YAG technology. This light and laser-based solution rebalances and repairs the overall health and complexion of the skin. The Nd:YAG technology is useful for removing vascular lesions and hair. Xeo encompasses Cutera's signature Laser Genesis procedure and features acutip IPL and limelight for addressing photoaging. Cutera offers deep heating thermal solution with Er:YSGG laser delivery and Titan for skin resurfacing. EllEve Med Spa receives patients from Woodland Hills, San Fernando Valley, Los Angeles, California, and nearby areas for 2-D and 3-D skin revitalization treatment for the improvement of skin tone, texture, and tightness.
Contact EllEve Med Spa in Southern California
For more information on procedures and treatments at EllEve Med Spa please contact us at (747) 777-5007 in Woodland Hills California.
Located in Woodland Hills a neighborhood in the San Fernando Valley region of Los Angeles County. We welcome all patients from Calabasas, Canoga Park, Hidden Hills, Pacific Palisades, Reseda, Tarzana, Topanga, West Hills, Winnetka and other Southern California surrounding communities.