How Much Does The truSculptiD Non-Surgical Fat Reduction Procedure Cost?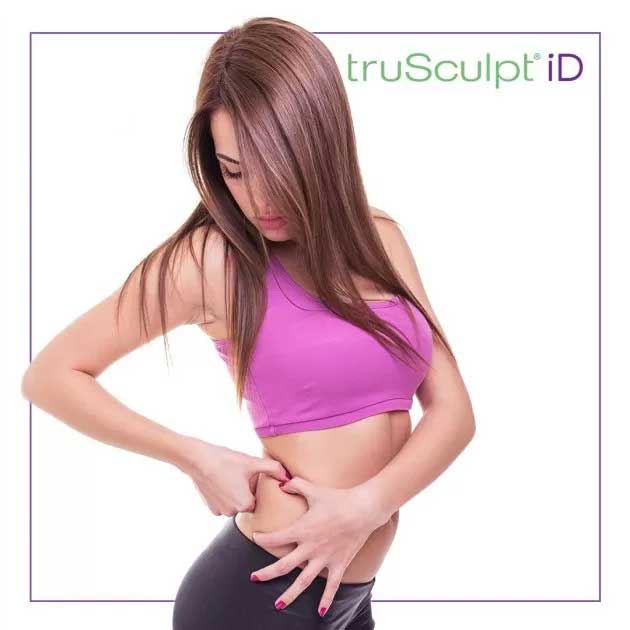 truSculptiD Non-Surgical Fat Reduction
truSculpt iD doesn't just target individual fat cells, but the whole adipose pad. This is the first body contouring treatment with adjustable energy for different fat densities. truSculpt iD makes use of monopolar radiofrequency energy for disrupting fat cell membranes that cause cell death. This allows the body's lymphatic system to filter the cells out naturally. truSculpt iD is versatile and can be safely used on virtually any body areas with predictable results. It is advanced enough to be used around fibrous tissues that tend to block the system's energy. The procedure is a more cost-effective option when compared to body lift or liposuction surgeries. Your medical spa treatment provider will discuss the costs and walk you through all aspects of the procedure during the initial consultation. EllEve Med Spa provides truSculpt iD non-surgical fat reduction procedure to patients in Woodland Hills, San Fernando Valley, Los Angeles, California, and surrounding locations.
Extent of Treatment
Cost of truSculpt iD can differ depending on the extent of the treatment. The sessions can be as short as 15 minutes. You should expect a longer treatment time if you are using truSculpt iD on a larger body section. However, all sessions are quick. Single treatment session is required for some patients to reach their goals. Your treatment provider will space each session 12 weeks apart so that you can benefit completely from each session. The overall monetary amount will be determined as per the length of each session and the total number of sessions.
Cost Effective Returns
truSculpt iD medical spa treatment results can be long-lasting if you maintain an active and a healthy lifestyle. Your body can eliminate a large portion of fat cells from the treated area. In most situations, the treated area doesn't become fat even if you gain weight. Hence, you get to derive lifelong benefits with just one program.
Cost of Surgery vs. truSculpt iD
Most surgeries regarding fat reduction are cost-intensive since they involve several factors. truSculpt iD doesn't involve the regular expenses for IV sedation or general anesthesia. Cosmetic surgery requires careful pre- and post-operative planning, monitoring and care. These factors can add to the overall procedural cost. truSculpt iD sessions in comparison can be quickly completed to allow patients to return to their normal routine. Cosmetic surgery needs to be performed at a hospital or surgical facility that adds to the overall cost. truSculpt iD can be safely performed as an in-office procedure.
Finance Your truSculpt iD Procedure
Overall cost of truSculpt iD can be estimated based on the targeted treatment area and the number of treatment sessions required. Several professional medical care firms allow financing options. You can consider other financing options, such as private loans, bank loans, and credit cards to pay for the treatment as well. Patients can seek information about available financing plans from the treatment provider. You may need to pay a bit more because of the added interest rates. But, you get to have the procedure performed by paying monthly installments. EllEve Med Spa receives patients from Woodland Hills, San Fernando Valley, Los Angeles, California for safe and proven truSculpt iD non-surgical fat reduction treatments.
Contact EllEve Med Spa in Southern California
For more information on procedures and treatments at EllEve Med Spa please contact us at (747) 777-5007 in Woodland Hills California.
Located in Woodland Hills a neighborhood in the San Fernando Valley region of Los Angeles County. We welcome all patients from Calabasas, Canoga Park, Hidden Hills, Pacific Palisades, Reseda, Tarzana, Topanga, West Hills, Winnetka and other Southern California surrounding communities.