IV Nutritional Therapy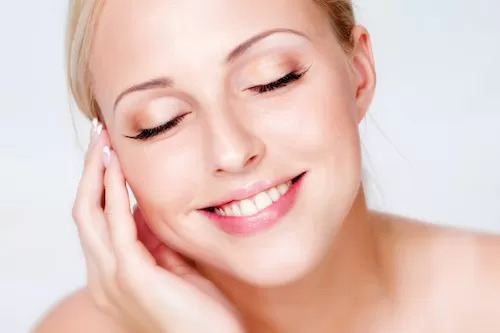 IPL Photofacial FAQs
What Is IPL?
IPL, or Intense Pulsed Light, is designed to give you skin that looks fresher, smoother, and healthier by using intense pulses of light that penetrate deep to address skin issues related to melanin or blood vessels.
Does IPL Treatment Cause Pain?
Everyone has different pain tolerances, but generally speaking, an IPL photofacial causes only minimal discomfort. It is most commonly described by most patients as feeling like the snap of a rubber band against the skin. This is due to the use of a cooling gel and cold blowing air during treatment.
How Long Does One IPL Session Take?
It varies depending on the extent of your treatment, such as how broad an area you're having treated or the number of areas you're having treated, etc. Most sessions, however, take 5-15 minutes.

How Long Does It Take to Notice Results?
Generally, you should be able to see glowing results within 3-5 days.
How Many IPL Sessions Are Necessary?
It depends on your aesthetic goals and skin condition. Normally, you can expect a series of 2-3 treatments every 4-8 weeks, with maintenance sessions every 6 months or so to maintain your results.
Is There Any Downtime from IPL Treatments?
Little to no recovery time is needed in the vast majority of cases, and most patients go resume their regularly planned schedule.
What Are the Side Effects of IPL Treatments?
IPL treatments have a long, strong history of safety. Yet, you may experience typical side effects such as mild redness, skin irritation, swelling, soreness, and tenderness on the treated area(s), which should fade naturally in a week or less.
How Long Do Results Last from IPL Treatments?
Although this varies from person to person, the general guideline is that the better you care for your skin post-treatment and between sessions, the longer the results will last. It's not uncommon for patients to experience fantastic results for 2-3 years, if not longer, particularly with maintenance sessions to touch up age spots or revitalize their skin.

Are IPL Treatments Effective on All Skin Types?
Yes, IPL treatments are effective on all skin types.
How Do IPL Treatments Compare with Laser Resurfacing?
IPL treatments use a broad spectrum of light to address a multitude of skin concerns in a single session. Laser resurfacing, on the other hand, uses a single wavelength of light delivered at the precise amount of energy to address a specific skin issue. IPL treatments are usually a gentler form of treatment than laser resurfacing.
Which Body Areas Does an IPL Treatment Address?
Face
Neck
Chest
Arms
Hands
An IPL treatment is a medical-grade, non-invasive way to revitalize the appearance of your skin, particularly from issues related to aging and the effects of the sun.
Contact EllEve Med Spa to find out if it's right for you.