PLASMA PEN NON-SURGICAL FACE CONTOURING TO REMOVE LINES AND WRINKLES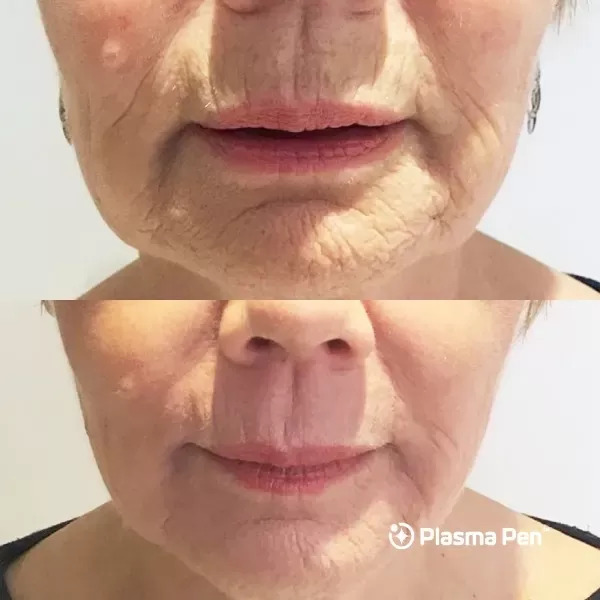 Plasma Pen to Remove Lines And Wrinkles
With age, the skin around the mouth, neck, and eyes tends to grow loose, resulting in wrinkles that make you look old. The Plasma Pen is one of the FDA cleared, non-invasive treatment methods that works to lift and tighten the skin, giving you a younger appearance. The Plasma Pen acts on the basis of plasma technology in which electrical energy gets converted into energized nitrogen gas. When applied to the skin surface, it produces heat which in turn stimulates the skin fibroblasts to make more amounts of collagen. The collagen thus produced firms up the skin, causing the wrinkles and loose skin to vanish. EllEve Med Spa provides safe and proven non-surgical aesthetic treatments to patients in Woodland Hills, San Fernando Valley, Los Angeles, California, and surrounding locations.
Areas of Treatment
This revolutionary skin tightening method avoids the need for surgery. It can be applied to any body part where the skin has grown loose or shows the presence of wrinkles or fine lines. The most
common areas treated by Plasma Pen include:
Periocular area
Crow's feet in the perioral area
Lower and upper eyelids
Forehead region
Chin and upper lip
Jowl and jawline
Anterior parts of the neck
Stretch marks in other parts of the body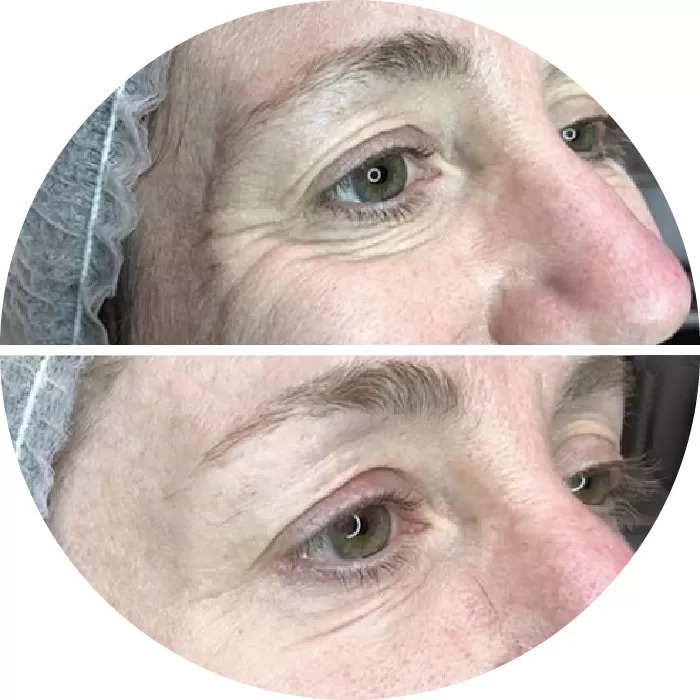 Who is a Likely Candidate?
The Fitzpatrick skin type system is a way to determine a person's skin type and their risk of developing sunburn and skin cancer. Patients who have a Fitzpatrick skin type I, II and III are considered good candidates for Plasma Pen treatment. Those who have a Fitzpatrick skin type IV, V and VI are not considered as candidates for this treatment because they are at a greater risk for changes in pigment during this procedure.
How is Treatment Administered?
Plasma Pen treatment is an in-office medical spa procedure that requires only a topical anesthetic cream and cooling. During the procedure that takes between 30 to 60 minutes, the patient feels the sensation of mild burning or many tiny pin pricks. Pain after the completion of treatment is very less.
Post-Treatment Recovery
Some of the initial outcomes of Plasma Pen treatment include bruising, swelling, redness of the treated skin, scab formation and skin discoloration. These effects may last for up to one week and during this period, the doctor will advise the use of a recovery kit to care for the treated skin. Patients who undergo this medical spa procedure must avoid exposure to the sun during the recovery stage. After about 7 days, the scabs will fall away, leaving the skin presentable and allowing patients to resume their normal life.
When do Results Show up?
The skin grows visibly tighter almost immediately after the procedure. Improvements will continue during the three months following the procedure to leave patients with wrinkle-free, rejuvenated skin. Some patients may require more than one session to get the best results. In most people, the Plasma Pen treatment effects last for 3 to 5 years after the procedure. EllEve Med Spa receives patients from Woodland Hills, San Fernando Valley, Los Angeles, California, and nearby areas for advanced and innovative non-invasive and minimally invasive cosmetic procedures.
Contact EllEve Med Spa in Southern California
For more information on procedures and treatments at EllEve Med Spa please contact us at (747) 777-5007 in Woodland Hills California.
Located in Woodland Hills a neighborhood in the San Fernando Valley region of Los Angeles County. We welcome all patients from Calabasas, Canoga Park, Hidden Hills, Pacific Palisades, Reseda, Tarzana, Topanga, West Hills, Winnetka and other Southern California surrounding communities.