BODY SCULPTING MED SPA OPTIONS
Body Sculpting
A number of innovative and advanced non-invasive and minimally invasive body contouring solutions are available today. EllEve Med Spa provides non-surgical body sculpting treatment options to patients in Woodland Hills, San Fernando Valley, Los Angeles, California, and surrounding communities.
truSculpt ID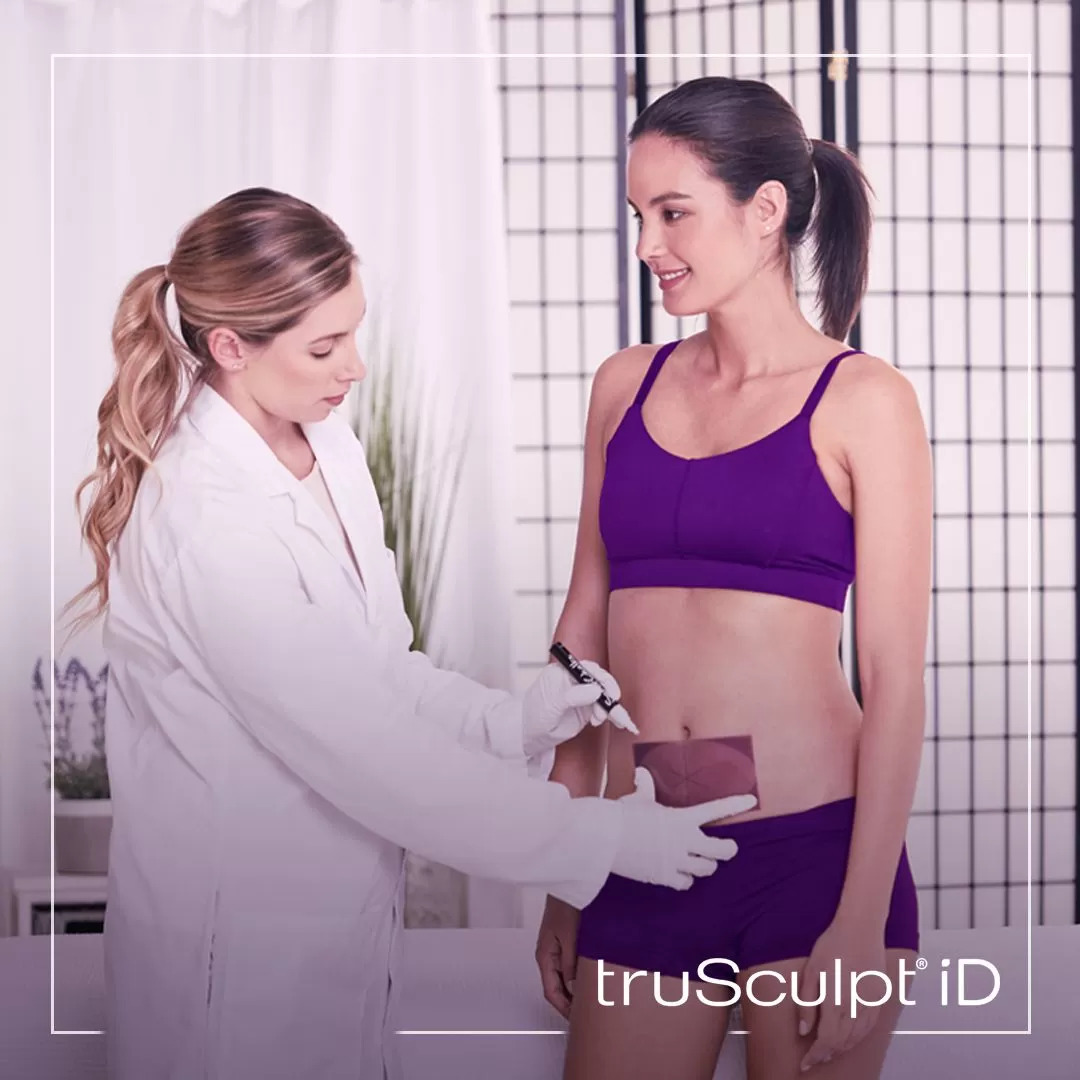 truSculpt is an advanced technology for reducing fat and skin tightening. It is a noninvasive procedure that makes use of radio-frequency technology for delivering heat within adipose tissue. The procedure removes fat from stubborn areas around the flanks and abdomen in just 15 minutes. truSculpt ID has more paddles for enhanced placement option. It provides more freedom to aesthetic professionals for sculpting challenging areas, such as arms and thighs. Your fat cells will heat up, shrink, and eventually be removed from the body. Treatment Areas truSculpt ID can be used anywhere on the body that has excessive fat. It is commonly used in the hips, stomach, chin, underarms, thighs, and back. This makes the treatment truly customizable for areas that has trouble reducing fat after weight loss or pregnancy.
truSculpt Flex
truSculpt Flex is a muscle sculpting device which offers unique and personalized treatment that is based on shape, goals, and fitness levels of a patient. truSculpt Flex deploys Multi-Directional Stimulation (MDS) for targeting specific muscle groups. It uses three treatment modes that covers the largest treatment area in the body sculpting industry. Unique delivery of direct electrical muscle stimulation is involved for treating specific muscle groups using the three treatment options. Deep muscle contractions are achieved by low levels of energy at high intensity through proprietary handpiece design using TruGel. Three Treatment Modes Different exercises are simulated by the three treatment modes of truSculpt Flex medical spa device for complete muscle stimulation. This includes:
Prep Mode: Twisting motions is created by this which is similar to the ones experienced during warm-up exercises. It involves muscle stretching and a slow tolerance for muscle contractions.
Tone Mode: This mode provides results that are similar to performing squats and involve muscle contractions to the point of exhaustion. Strength training programs and results are mimicked in this mode to increase strength and endurance.
Sculpt Mode: The mode provides results similar to performing crunches. It involves sequential, fast, and deep muscle contractions. It involves the development of new muscle fibers.
Sculptery Wood
Sculptery Wood is a unique medical spa treatment that has a toning and sculpting effect by increasing blood circulation. It increases the production of elastin and collagen. The treatment helps in cellulite reduction and enhances lifted buttocks. It creates a contoured waistline and aids in smoothing unwanted bulges.
Sculptery Ice
Sculptery Ice combines ancient herbal remedies with a modern day twist for creating an organic and noninvasive way of slimming, sculpting and toning the body and face. This is a unique ice that is composed of organic clays, herbs, fatty oils, and essential oils. These are carefully chosen for nourishing the skin while activating the lymphatic system. There are different types of ice that help in slimming, toning, tightening the skin, and fighting cellulite. EllEve Med Spa receives patients from Woodland Hills, San Fernando Valley, Los Angeles, California for safe and proven non-surgical body sculpting treatments.
Contact EllEve Med Spa in Southern California
For more information on procedures and treatments at EllEve Med Spa please contact us at (747) 777-5007 in Woodland Hills California.
Located in Woodland Hills a neighborhood in the San Fernando Valley region of Los Angeles County. We welcome all patients from Calabasas, Canoga Park, Hidden Hills, Pacific Palisades, Reseda, Tarzana, Topanga, West Hills, Winnetka and other Southern California surrounding communities.