Botox Injections Before And After Photos
Botox Injections Before And After Photos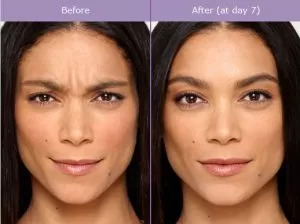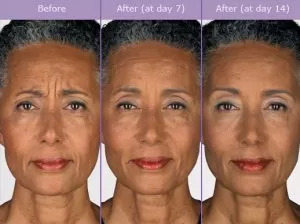 Botox is one of the top ranked anti-wrinkle treatments in the US for people who wish to avoid plastic surgery. During the initial consultation, your Botox treatment provider will discuss the various pros and cons of the procedure. They may also show Botox before and after pictures of previous patients. These images can go a long way in helping you understand the procedure better. It can also help you set realistic expectations about the procedure and attain greater transparency. You will be able to gauge how the results of a Botox procedure will compare to the ones of a facelift. You will also be able to identify whether Botox treatment would be enough for you. It is the responsibility of the treatment provider to present the before and after images in a discreet manner. They have to take the express consent of the relevant patient and keep their identity private. You should take the time to review as many before and after pictures as you possibly can during the initial consultation but that may not be totally necessary because the Ellve Med Spa's website has these images for you. This will help you make a perspicacious final decision which can save you some slight stress since you already saw some key images before the consultation. EllEve Med Spa provides Botox facial wrinkle reduction injections to patients in Woodland Hills, San Fernando Valley, Los Angeles, California, and surrounding locations.
Visual Evidence through Botox Images
Injection providers show Botox before and after images to attain greater transparency and trust with potential patients. Patients feel more confident after looking at Botox before and after pictures. Most patients believe that the treatment would work for them if it helped other patients with similar issues. This is a necessary reassurance for first time patients that want to know whether the treatment is effective or not.
Botox Images Portray True Results
Patients may find it difficult to grasp what their treatment provider is trying to convey about expected results and the Botox procedure. They may find the words of the treatment provider unbelievable or incredulous. This is where Botox before and after images come in helpful. Images are not difficult to understand and they always have a story to tell. They are not limited by language barriers as well. However, it is vital that the images are not photo-shopped in any way, so that you get to see the actual results and can form realistic expectations. What we need to mention here is digital technology. Digital technology has made these images so clear it's very easy now to ascertain how a particular surgery will look on you. This allows anyone, female and male, to have a better shot at making a decision that suits them more clearly. You don't have to rely on some dated brochure or pictures during the consultation that are not that clear – those days are long over.
Creating Awareness on Social Media
Treatment providers can reach a diverse and broad online population by publishing Botox before and after images on their social media channels. This helps in making hundreds of thousands of potential patients aware of the results, procedure, and limitations. Botox 'before and after' photos can help patients in understanding the procedure better. This is even before they schedule the initial consultation. Pinterest, Instagram, and Facebook are a few popular platforms where Botox before and after images can be posted. This pertains to internet technology which has been utilized by pretty much the entire world. Now everyone wants access to the net for good reason. With online access, you can see these images from the comfort of your own home or while watching a MLB game – it's totally up to you. The beauty of it all – is that no one has to know what you are contemplating.
Setting Realistic Expectations
Significant results can be achieved by Botox injectables, which is why they are among the most sought-after treatment. However, the results are not at the same level as facelift and other surgical procedures. Before and after pictures of Botox helps patients set realistic expectations. EllEve Med Spa receives patients from Woodland Hills, San Fernando Valley, Los Angeles, California, and nearby areas for Botox wrinkle reducer medical spa injections.
Contact EllEve Med Spa in Southern California
For more information on procedures and treatments at EllEve Med Spa please contact us at (747) 777-5007 in Woodland Hills California.
Located in Woodland Hills a neighborhood in the San Fernando Valley region of Los Angeles County. We welcome all patients from Calabasas, Canoga Park, Hidden Hills, Pacific Palisades, Reseda, Tarzana, Topanga, West Hills, Winnetka and other Southern California surrounding communities.