Dermal Filler Lift vs. PDO Thread Lift (Mini Facelift): Which is Better For Facial Rejuvenation?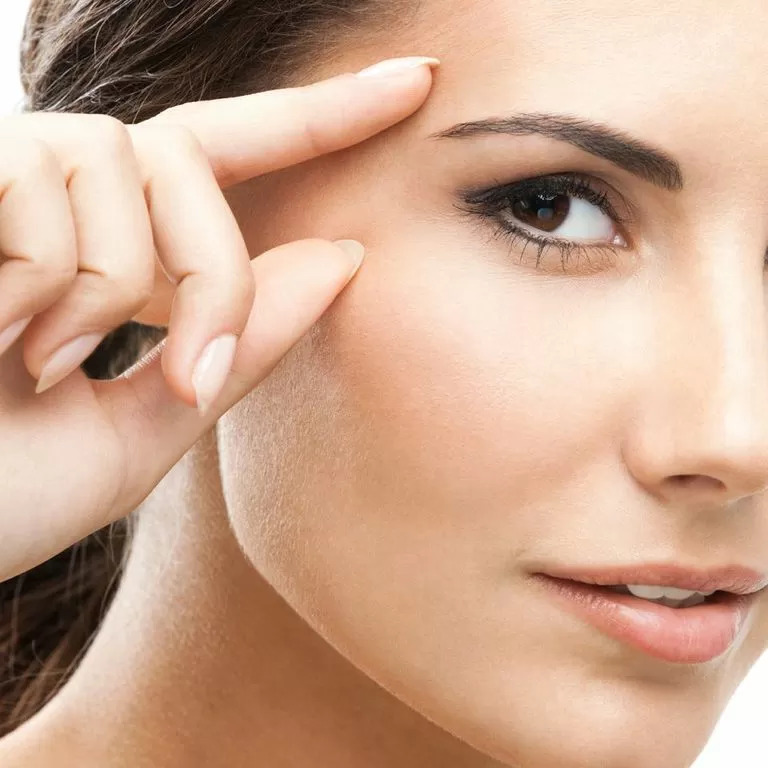 Using Dermal Fillers as a Facial Lift vs. PDO Thread Lift 
Dermal filler injections and PDO thread lift (mini facelift) are two safe and effective non-surgical alternatives for people who seek facial rejuvenation without surgery. It's vital to understand the differences between these two treatment options. At your initial consultation, your medical spa treatment provider will help you make the right choice to meet your goals. EllEve Med Spa provides dermal filler injections as well as PDO thread lift facial rejuvenation treatments to patients in Woodland Hills, San Fernando Valley, Los Angeles, California, and surrounding locations.
Distinctions between Facial Fillers and PDO Thread Lift
Treatment Goals
Cosmetic facial fillers are designed to volumize targeted areas of your face to diminish wrinkles and fine lines, and create smoother, youthful looking skin.
PDO thread lift or mini facelift is a medical spa procedure to tighten the entire face in a single treatment and provide a subtle lift to the sagging facial skin.
Treatment Duration and Results
A skilled injection provider can complete your dermal filler injection treatment in less than 20 minutes. The results can last for anywhere from six months to two years, depending on the type of filler you choose.
PDO thread lift or a mini facelift is relatively more complex and intricate procedure. It may take up to one hour to complete the procedure at a qualified med spa. The results can last for one to three years for most patients.
Recovery and Appearance of Results
Following a dermal filler procedure, you can resume your normal routine almost immediately. Mild redness and swelling may occur in injection sites, but it will resolve quickly. Facial rejuvenation results can be seen the same day, but will continue to improve.
PDO thread lift or mini facelift is also performed as an outpatient procedure at a medical spa. You can return to your regular activities the same day or the next day. However, you will have to be more mindful after the treatment for about one week. It may take 10 to 14 days for the full effects of treatment to appear.
Risk, Discomfort, and Side Effects
Unless the dermal filler injections are administered at the targeted points and at the right depths of your skin tissue, you may end up with a puffy look or lumpy results. Most patients equate the treatment discomfort level to be similar to a rubber band snap or bug bite. You will only need a topical anesthetic during the treatment.
In case of a PDO thread lift, poor technique can result in the threads not holding in place, migrating to the wrong area, and becoming visible. The procedure is relatively more invasive than fillers, so the pain level will be slightly higher. You will require a local anesthetic prior to the treatment.
Final Word
Dermal fillers are the second most popular non-surgical facial rejuvenation procedure in the US after Botox. PDO thread lift or mini facelift offers deeper and longer-lasting benefits. Choose the procedure according to your unique needs, and follow your medical spa expert's advice. EllEve Med Spa receives patients from Woodland Hills, San Fernando Valley, Los Angeles, California, and nearby areas for facial fillers and PDO thread lift facial rejuvenation.
Contact EllEve Med Spa in Southern California
For more information on procedures and treatments at EllEve Med Spa please contact us at (747) 777-5007 in Woodland Hills California.
Located in Woodland Hills a neighborhood in the San Fernando Valley region of Los Angeles County. We welcome all patients from Calabasas, Canoga Park, Hidden Hills, Pacific Palisades, Reseda, Tarzana, Topanga, West Hills, Winnetka and other Southern California surrounding communities.