Dysport Injectable Overview & Cost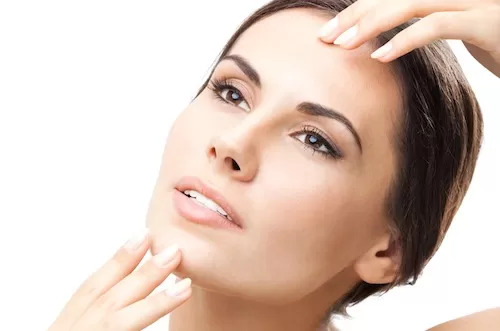 Facial wrinkles and fine lines can make you look older than your age. Dysport is an FDA approved
injectable medical spa treatment
to help you get rid of these facial aging signs almost instantly and without any cuts, incisions or surgery. 
EllEve Med Spa provides safe and proven non-invasive and minimally invasive aesthetic procedures to patients in Woodland Hills, San Fernando Valley, Los Angeles, California, and surrounding locations.
Refreshed and Youthful Face 
If you are bothered by the appearance of moderate to severe lines between your brows, or crow's feet around the eyes, you can restore and smoother and youthful facial skin with Dysport. The injectable medical spa treatment will soften the frown lines and other signs of aging and produce natural looking outcomes. 
Results with Dysport are visible almost immediately, and will last for up to three months or more. The injection procedure is safe, but it should only be performed by an experienced injection provider to obtain desirable and predictable results. 
The key to success with Dysport injections lies in applying the treatment in the precisely locations (directly into the wrinkle forming muscle) and the correct skin depths for safe and best outcomes. 
Powerful Ingredients 
Dysport is composed of botulinum toxin type A, which is one of the most potent biological agents available. Very tiny quantities of this neurotoxin are used to soften the overactive muscles in your face that are causing wrinkles and fine lines. The toxin will instantly cause these muscles to relax, and the wrinkle on the surface of the skin will gradually fade away. 
Dysport has been popular in Europe for decades, and it was also cleared by the FDA in 2009. Ever since then, it has been a popular choice for many women and men in the US who are seeking to improve glabellar lines (frown lines) and other facial lines and creases without an invasive surgery.
Cost-Effective Treatment 
Compared to many other facial rejuvenation treatments, Dysport will prove to be more cost-effective. It will cost only a small fraction of the cost of a facial plastic surgery. But even when compared to certain chemical peels, laser skin resurfacing, and other advanced anti-aging treatments for the face, Dysport medical spa injections may be more affordable. 
While more intensive facial enhancement treatments will involve some downtime, with Dysport, you can even get the procedure completed during your lunch hour from work. There is no downtime, and you can return to your workplace or carry on with your day's routine after the treatment. No post-treatment costs are involved with Dysport. 
Cost Variation 
Dysport treatment costs can vary marginally between two patients at the same practice or at different practices. It will depend on the number of areas to be treated and the extent of treatment involved. Geographical location of the practice also makes a difference to the costs. 
At the time of initial consultation, you should freely ask questions related to cost and make an informed choice between Dysport, Botox or other facial anti-wrinkle treatments. 
EllEve Med Spa receives patients from Woodland Hills, San Fernando Valley, Los Angeles, California, and nearby areas for advanced and innovative cosmetic procedures.  
Contact Us
For more information on procedures and treatments at EllEve Med Spa please contact us at (747) 777-5007 in Woodland Hills California.
Located in Woodland Hills a neighborhood in the San Fernando Valley region of Los Angeles County. We welcome all patients from Calabasas, Canoga Park, Hidden Hills, Pacific Palisades, Reseda, Tarzana, Topanga, West Hills, Winnetka and other Southern California surrounding communities.