Facial Rejuvenation Treatments
Facial Rejuvenation
Sagging skin, wrinkles, and fine lines tend to give away a person's age and many people find this concerning. These telltale aging signs are difficult to hide by applying makeup. Wrinkles and lines tend to become more prominent as you age and your skin loses collagen. The good news here is that many people make excellent candidates for facial rejuvenation treatments that are non-invasive in nature. It is best to share your questions and concerns with your medical treatment provider at the time of your initial consultation. Based on their recommendations, you can make a better choice. EllEve Med Spa provides facial rejuvenation treatments to patients in Woodland Hills, San Fernando Valley, Los Angeles, California, and surrounding locations.
Ultherapy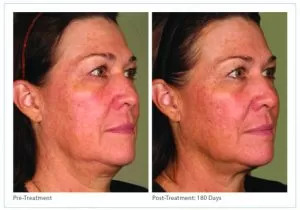 Ultherapy is an ultrasound based, FDA cleared non-invasive procedure. It is specifically designed for firming up the skin which has lost its elasticity because of environmental factors, aging, gravity, disease, and genetic reasons. Neck, face, and decolletage are common treatment areas.
Laser Genesis
Cuteraxeo Laser Genesis devices feature the proprietary Nd:YAG technology. The device helps in rebalancing and repairing your skin's overall complexion. There is no downtime involved in the procedure. The procedure makes the skin tighter and pliable to allow for a younger appearance. The state-of-the-art tech helps in reducing the premature signs of aging by targeting wrinkles and fine lines. It also promotes collagen production. The treatment addresses various other imperfections of the skin as well, including pigmented lesions, sun damage, acne scars, and uneven texture.
PDO Threads Non-Invasive Facelift
PDO thread lift helps in tightening sagging skin tissue with biocompatible threads that are absorbable in the deep skin layers. You can get the following with the treatment:
Instant skin lift
Collagen stimulation
Improved skin elasticity
Skin tightening
PRP Microneedling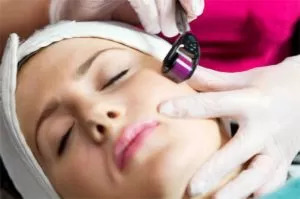 Eclipse MicroPenmicroneedling is a form of non-invasive medical spa procedure for achieving skin rejuvenation. Microneedling action stimulates the natural healing process of the body while the treated skin gets infused with PRP (platelet-rich plasma). Collagen growth is stimulated with the dual effect. The procedure helps in improving the texture and tone of the skin.
NeoSkin Plasma Pen
NeoSkin Plasma Pen helps in strengthening and tightening loose skin around the mouth, eyes, nose and other parts of the face. These places become weaker with time and lose their elasticity. The treatment is FDA cleared for collagen stimulation. It works with a special technology for delivering nitrogen gas within the deeper tissue layers and triggering tissue regeneration. The body uses fibroblasts for rapid healing of the tissue skin the "injury" goes deep. There is rapid collagen rebuilding which allows the skin to appear tighter, smoother, and more youthful.
Eyebrow Microblading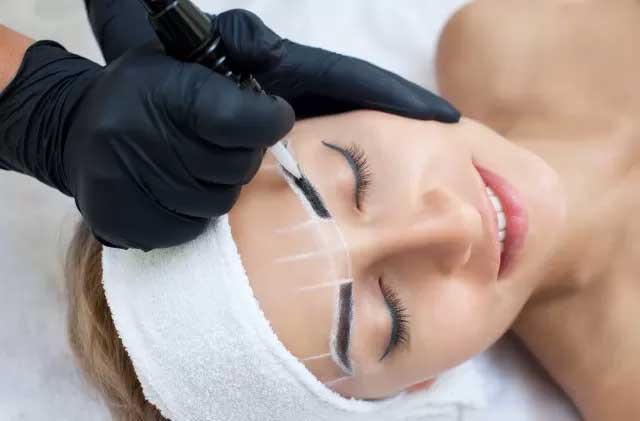 Microblading is a form of semi-permanent tattoo which creates the illusion of having fuller brows. The technique can be used for creating everything from beautifully bold brows to natural light finishes. Your treatment provider will discuss the pros and cons of different brow shapes and help you choose one that best matches your skin undertone and natural hair color. Manual hair strokes are drawn in this treatment using a handheld tool. EllEve Med Spa receives patients from Woodland Hills, San Fernando Valley, Los Angeles, California, and nearby areas for safe and proven facial enhancement treatments.
Contact EllEve Med Spa in Southern California
For more information on procedures and treatments at EllEve Med Spa please contact us at (747) 777-5007 in Woodland Hills California.
Located in Woodland Hills a neighborhood in the San Fernando Valley region of Los Angeles County. We welcome all patients from Calabasas, Canoga Park, Hidden Hills, Pacific Palisades, Reseda, Tarzana, Topanga, West Hills, Winnetka and other Southern California surrounding communities.