How Much Do Botox Injections Cost?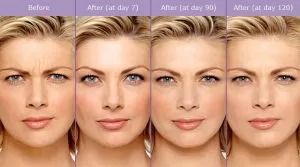 Botox Injections 
Botox is one of the most popular noninvasive cosmetic procedures in the United States according to data collected by the ASPS (American Society of Plastic Surgeons). FDA in 2002 approved Botox for reducing frown lines. Botox was also cleared for reducing crow's feet in 2013 by the FDA. All aspects of the Botox procedure will be discussed by your treatment provider during the pre-operative consultation. This will include all estimated costs. It is important that you compare the costs of Botox with other noninvasive treatment options for anti-aging in facial areas. You should discuss the pros and cons of the procedure with your Botox expert before making a decision. Remember that while price is an important factor, your primary goal should be to work with a trusted Botox injection provider to achieve safe and predictable results. EllEve Med Spa provides Botox anti-wrinkle injections to patients in Woodland Hills, San Fernando Valley, Los Angeles, California, and surrounding locations.
Botox Costs vs. Plastic Surgery
Botox is more cost effective as compared to noninvasive anti-aging facial treatments or cosmetic surgery. Any qualified medical spa will offer Botox injections without undergoing anesthesia or sedation. You don't need to take any time off work with Botox injectables. You can return to your regular activity almost immediately. Anti-aging treatment, such as RF, lasers, ultrasound, and deep chemical peels tend to be highly expensive. On top of this, skin care procedures usually require more than one session. However, with Botox injections you can attain dramatic results in just one sitting. Botox injections come out to be more cost effective as compared to all other rejuvenation procedures of the face because there is no need for anesthesia use, post-op recovery costs or multiple consultations.
Costs of Botox can Vary
Botox is a customizable procedure and is designed to suit the individual needs and goals of the patient. It is possible that two patients getting Botox treatment at the same practice end up paying differently. In fact, the financial implications of Botox treatment may differ between two practices as well. Extensive treatments, as a rule, cost more than minimal ones, such as reducing the appearance of frown lines or crow's feet. You may need to pay more if you are using Botox for non-label purposes, such as minimizing nasolabial folds or treating wrinkles. The overall sticker price of treatment usually depends on the number of units used. However, your personal aesthetic goals will determine the overall financial impact.
Beware of Low-Priced Botox Options
Off-site Botox procedures and Botox parties have turned into an alarming trend over recent years. These places offer significantly low prices with several people getting attracted to them. Botox should only be administered by a qualified and reputed provider since it is a potent treatment. Botulinum toxin can have significant side effects.
Insurance Coverage and Financing Options
Generally, healthcare insurance providers do not bear the costs of Botox treatments or any other cosmetic procedure. However, you can avail several financing options provided by third-party medical care financing firms. In fact, you can also call Botox manufacturer – Allergan Inc. to ask about insurance information free of charge. EllEve Med Spa receives patients from Woodland Hills, San Fernando Valley, Los Angeles, California, and nearby areas for Botox neuromodulator injections.
Contact EllEve Med Spa in Southern California
For more information on procedures and treatments at EllEve Med Spa please contact us at (747) 777-5007 in Woodland Hills California.
Located in Woodland Hills a neighborhood in the San Fernando Valley region of Los Angeles County. We welcome all patients from Calabasas, Canoga Park, Hidden Hills, Pacific Palisades, Reseda, Tarzana, Topanga, West Hills, Winnetka and other Southern California surrounding communities.