How Much Does Juvederm Dermal Filler Cost?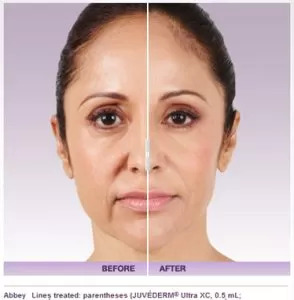 Juvederm Dermal Filler 
Juvederm dermal filler is an FDA approved injectable for restoring fullness in depleted facial locations. It helps in providing a younger and more rounder looking face. This unique facial procedure helps in enhancing volume in loose and wrinkled areas of the face. Your treatment provider will offer you detailed information on the benefits and limitations of Juvederm injectable. They will also discuss the estimated costs of the procedure to help you make a well-informed decision. EllEve Med Spa provides Juvederm facial filler injections to patients in Woodland Hills, San Fernando Valley, Los Angeles, California, and surrounding communities.
Comparing Expenses
Juvederm is a cost-effective anti-aging treatment for facial areas. It involves RF and Ultrasound technologies. The cosmetic procedure doesn't take more than 30 minutes to be administered in a single session. Juvederm dermal filler contains lidocaine – a mild anesthetic that removes the requirement for local or general anesthesia. The injectables can be administered in-office. You don't need to undergo any specific allergy tests since the dermal filler contains hyaluronic acid, which is a biodegradable compound. This is another cost saving benefit of Juvederm. You don't need to pay for any follow up consultations or prescription drugs as well.
Long Lasting Results
Juvederm has a higher concentration of hyaluronic acid as compared to other similar dermal fillers. This enables Juvederm results to last longer. In fact, where most HA-based fillers don't offer results lasting for more than 3 – 6 months, Juvederm provides results that last for up to 12 months or more. This is an added cost benefit of the treatment.
Treatment Extent
The cost of Juvederm will be calculated by the provider based on the amount of Juvederm or number of syringes used. Few treatment providers may also charge for the procedure on an hourly basis. The extent of treatment determines the total costs of the Juvederm procedure. Some patients may require complete cheek volumizing while others may just need Juvederm for correcting their mid-face appearance. Expenses are higher for significant treatment areas. Appropriate monitoring may be required with several sessions for patients to meet their aesthetic objectives. For these reasons, the costs may sometimes marginally vary between two patients even at the same practice.
Juvederm Offers Robust Cross-linking
The material preparation affects sustainability of the outcome. Several experts highlight the efficacy of Juvederm dermal filler with an example of similarly sized yarn balls. Tightly wound yarn balls tend to take longer to open as opposed to ones that are loosely wound. This is how cross-linkage works within Juvederm molecules. The gel formation stays longer within the skin and disintegrates slower increasing the cost effectiveness of the treatment.
Insurance and Finance Options
Juvederm dermal filler is an elective cosmetic treatment, which means that your insurance carrier will not bear the expenses. However, you can take advantage several financing alternatives to pay for your Juvederm treatment. You can choose from bank loans, private loans, credit cards, and third-party medical care financing firms to pay for the injectable procedure. EllEve Med Spa receives patients from Woodland Hills, San Fernando Valley, Los Angeles, California, and nearby areas for Juvederm soft tissue cosmetic filler injections.
Contact EllEve Med Spa in Southern California
For more information on procedures and treatments at EllEve Med Spa please contact us at (747) 777-5007 in Woodland Hills California.
Located in Woodland Hills a neighborhood in the San Fernando Valley region of Los Angeles County. We welcome all patients from Calabasas, Canoga Park, Hidden Hills, Pacific Palisades, Reseda, Tarzana, Topanga, West Hills, Winnetka and other Southern California surrounding communities.