How Much Does Microdermabrasion Cost?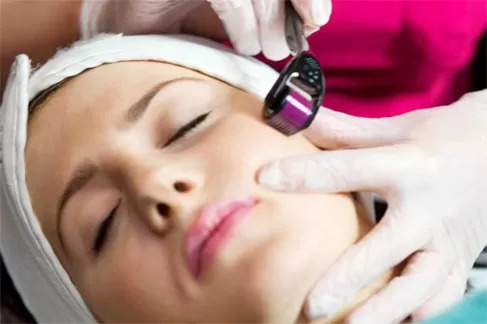 Microdermabrasion
Microdermabrasion is one of the less invasive skin enhancement procedures for the face, which can make your skin appear youthful and brighter. During the initial consultation, your treatment provider will explain all aspects of the procedure, including all estimated costs. The primary goal of the provider will be to ensure that you make an enlightened decision within your budget. You should evaluate the benefits and costs judiciously. You should also compare microdermabrasion with other medical spa treatment options before making your final decision. EllEve Med Spa provides safe and proven skin rejuvenation procedures to patients in Woodland Hills, San Fernando Valley, Los Angeles, California, and surrounding communities.
Microdermabrasion Cost Analysis with Surgical Costs
Microdermabrasion is a significantly more cost-effective procedure as compared to other cosmetic surgery alternatives. There is no general anesthesia required in this procedure. Your treatment provider can easily perform it in a medical spa setting. You will be able to avoid costs associated with hospital charges as well as anesthesia by getting microdermabrasion performed. It's a better choice if you are more concerned about discomfort, downtime, and risks involved with surgical procedures.
Cost May Differ
Cost of microdermabrasion can marginally differ between two different practices and two patients getting the treatment at the same med spa. Location of the med spa will have a significant impact on the costs. Cost of living in major metropolitan cities and urban centers is usually higher as compared to rural areas. This holds true for cosmetic services as well. Quality standards, qualification, training, and skills of the treatment provider are a few other factors that may have an impact on the cost of the procedure. The level of personalized care offered is also a factor. Another reason for costs to differ is the amount of surface area being treated. The microdermabrasion procedure, at times, may be combined with other minimally invasive or noninvasive treatment procedures. This will again add to the overall price tag. However, in case of multiple procedures, treatment providers tend to offer special package rates and rebates. It is best to work with a medical spa provider that has years of experience in providing advanced cosmetic treatments. Their dedicated team would ensure that high quality standards of care are followed during the microdermabrasion procedure. It is possible for medical spa providers to offer special rebates and discounts to regular clients for certain periods during the year. This is usually during the holiday season. You should get in touch with the treatment provider about these exclusive offers. You can always ask them to notify you whenever there is a special deal on the table.
Insurance and Financing Options
Microdermabrasion is an elective cosmetic medical spa procedure. It is not likely to be covered by your treatment provider. However, if you are reluctant to pay the total cost upfront, you may consider other financing options. These can be in the form of bank loans, professional medical care financing firms, private loans, or through credit card payments. EllEve Med Spa receives patients from Woodland Hills, San Fernando Valley, Los Angeles, California, and nearby areas for innovative and advanced skin enhancement treatments.
Contact EllEve Med Spa in Southern California
For more information on procedures and treatments at EllEve Med Spa please contact us at (747) 777-5007 in Woodland Hills California.
Located in Woodland Hills a neighborhood in the San Fernando Valley region of Los Angeles County. We welcome all patients from Calabasas, Canoga Park, Hidden Hills, Pacific Palisades, Reseda, Tarzana, Topanga, West Hills, Winnetka and other Southern California surrounding communities.