Improve the color and texture of your skin with IPL photofacial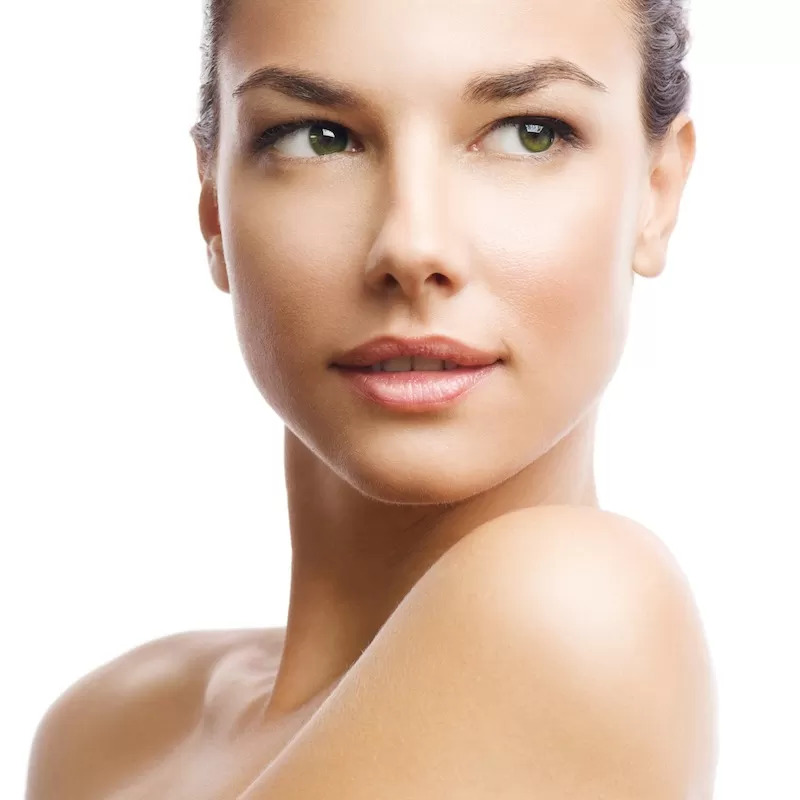 Are you tired of dark spots, rosacea, uneven skin tone and other similar concerns? The skin on the neck, face, and shoulders among other parts of the body can develop freckled patches and uneven dark spots after years of sun exposure. The skin texture can also become rough and coarse. 
Fortunately, photofacial or Intense Pulsed Light (IPL) therapy can transform blotchy and red skin into a beautiful complexion. It can also smooth your skin texture. Knowledgeable and experienced treatment providers can use IPL therapy for correcting facial sun damage.
EllEve Med Spa provides IPL photofacial treatments for the improvement of the color and texture of skin to patients in Woodland Hills, San Fernando Valley, Los Angeles, California, and surrounding locations. 
IPL Photofacial for Improving Skin Texture and Tone
IPL photofacial works in several ways to treat the skin. Individual molecules are targeted by the broad-spectrum light for reducing blemishes as a result of harmful UV rays. An intense pulse of light will be delivered within the dermis or the second layer of the skin during the treatment.
The light energy will get converted to heat and cause tiny lesions. Collagen and elastin will be produced over the next few weeks as the skin heals. These agents are responsible for delivering a vibrant skin tone. 
IPL treatments can offer great results if you have uneven skin tone or dark spots that are caused by frequent sun exposure. Pulsed light has the power to break down cells containing blemishes and dark spots that are also known as melanin. The old skin flakes away while the body heals from the procedure to form newer and even skin. 
IPL Photofacial Treatment
You will be provided with protective eye gear before the treatment by a qualified aesthetician. The treatment provider will apply a cooling gel to the targeted area for maximizing comfort. It is common to experience a slight pinching feeling during the initial 45 to 60 minutes. This will quickly subside once the procedure finishes. 
Following the Treatment
The skin may appear reddish following the treatment. But you should be able to resume your everyday activities. There is virtually no downtime, which is why patients love this procedure. You may require a few additional treatments going forward to obtain optimal results. 
Each treatment session can be completed in just 30 minutes. However, you may require a few follow-up procedures for achieving optimal results. The results will peak at 6 to 12 weeks after the treatment. 
IPL is a Versatile Procedure
The face is one of the most commonly treated areas using IPL therapy. IPL photofacial medical spa procedure can be used on the chest, neck, hands, shoulders, and other areas for minimizing the effects of aging and sun damage. You may need multiple visits spaced every 4 weeks for achieving the desired look based on the severity of the damage. 
Follow-up IPL sessions will be recommended depending on your individual skin concerns. Your medical spa provider will create a personalized IPL treatment plan for you. EllEve Med Spa receives patients from Woodland Hills, San Fernando Valley, Los Angeles, California, and nearby areas for IPL photofacial treatments to improve the skin color and texture. 
Contact EllEve Med Spa in Southern California
For more information on procedures and treatments at EllEve Med Spa please contact us at (747) 777-5007 in Woodland Hills California.
Located in Woodland Hills a neighborhood in the San Fernando Valley region of Los Angeles County. We welcome all patients from Calabasas, Canoga Park, Hidden Hills, Pacific Palisades, Reseda, Tarzana, Topanga, West Hills, Winnetka and other Southern California surrounding communities.