Kybella Neck Fat Injection Treatment And Cost
Kybella

injectables help reduce chin fat!
The accumulation of excess submental fat usually creates an unsightly double chin effect. The neck and lower face may appear older with a double chin. While liposuction is available to reduce double chin, many people are reluctant to choose an invasive surgery.
Kybella injections are a safe and proven procedure designed to reduce excess fat deposits in the neck area without surgery. Results withKybella have been very positive, leading to a surge in demand for this procedure.
EllEve Med Spa provides safe and effective aesthetic procedures to patients in Woodland Hills, San Fernando Valley, Los Angeles, California, and surrounding locations.
FDA Approved Treatment
Kybella injections were approved by the FDA in 2015 for the treatment of submental fat, which is stubborn fat tissue beneath the chin. With this approval,Kybella became the first and only non-surgical medical spa injection procedure to have been approved by the FDA for the reduction of double chin.
Kybella is a proven and effective solution that can be customized to match with a patient's unique cosmetic goals to create the desired chin profile. Targeted results can be obtained in a completely non-surgical manner, which has led to high patient satisfaction rates withan>Kybella.
With this safe and easy way to eliminate submental fullness, it is possible to enhance the overall facial appearance and make an individual look more youthful.Kybella is aan>clinically-proven injectable treatment that can be customized according to the unique goals of a patient for a slimmer neck and chin profile.
Procedure
Kybella treatment at a qualified med spa will be administered through injections placed directly into the targeted fatty tissue under the chin. The provider will tailor the treatment program according to the patient's specific condition. Each treatment session will be of 20 minutes duration. Most patients will require two to four treatments to achieve the desired results. A maximum of sixKybella treatments may be administered.
Kybella

Costs
Kybella injectable treatment may cost differently for two patients in some cases. The extent of fat reduction needed by a patient can vary according to their neck anatomy and personal aesthetic goals. Thedollar figure ofKybella treatment will depend on the total number of treatment sessions performed and the number of injection vials used in each session.
Whilea majority of patients will require only two to four sessions, a few patients may need a maximum of six treatment sessions. If the patient choosesKybella in conjunction with another non-surgical procedure, they may get the benefit of a package price or a special rebate. All such cost elements can vary from one patient to another.
Financing
AlthoughKybella costs may not be covered under health insurance, but most patients will be eligible to receive financing through third party medical care finance firms. These companies usually offer competitive interest rates, quick loan approvals, and flexible terms and conditions to patients who need to undergo cosmetic procedures.
EllEve Medical Spa receives clients from Woodland Hills, San Fernando Valley, Los Angeles, California, and nearby areas for safe and proven cosmetic treatments for the face and body.
Kybella Before & After Photos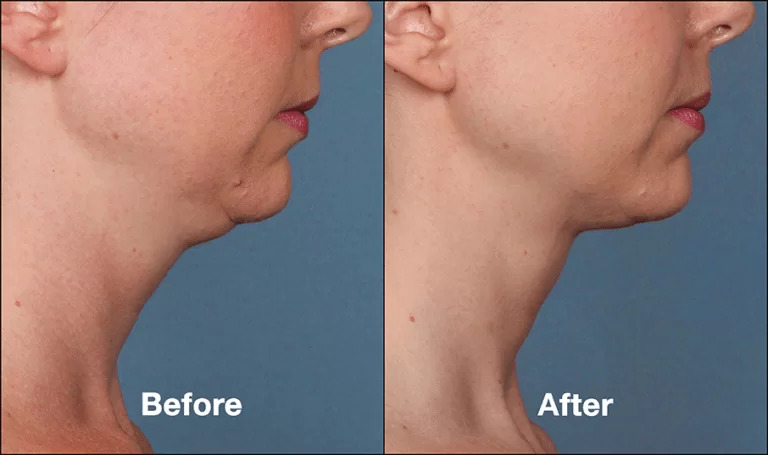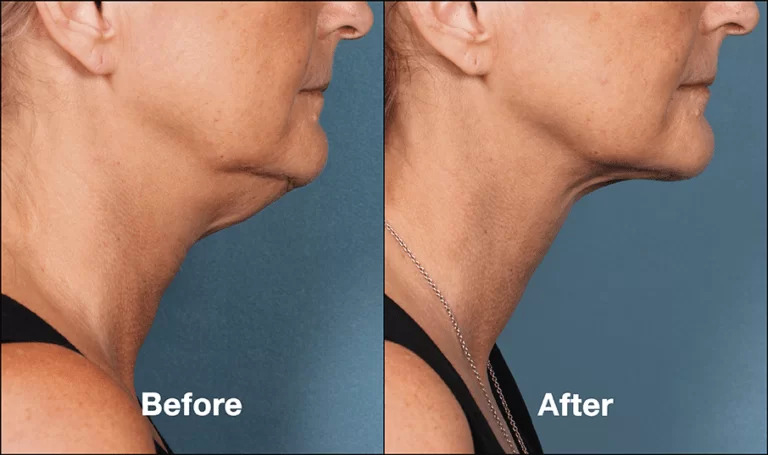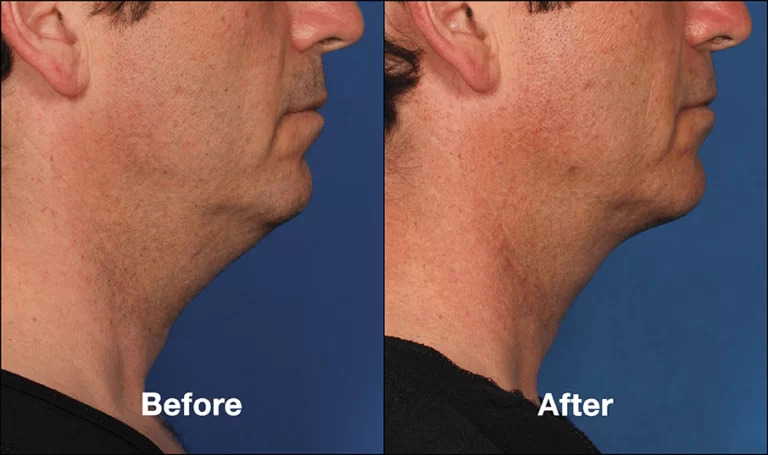 Contact EllEve Med Spa to Find Out More
You don't have to deal with unwanted hair. At EllEve Med Spa, we have over 20 years of combined experience in laser hair removal and a line of the latest laser devices with cutting-edge technology. Combine that with our experience and knowledge, and we have the hair removal solutions you're looking for.
Contact EllEve Med Spa to find out if laser hair removal is right for you.
For more information on procedures and treatments at EllEve Med Spa please contact us at (747) 777-5007 in Woodland Hills California.
Located in Woodland Hills a neighborhood in the city of Los Angeles in the San Fernando Valley region of Los Angeles County. We welcome all patients from Calabasas, Canoga Park, Hidden Hills, Pacific Palisades, Reseda, Tarzana, Topanga, West Hills, Winnetka and other surrounding communities of Los Angeles, California.