LED LIGHT THERAPY SKIN CARE TREATMENT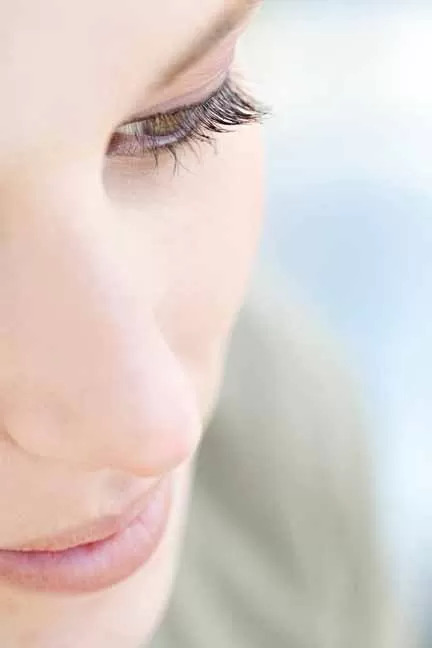 LED Light Therapy
Light emitting diode (LED) light therapy is becoming highly popular in both at-home and aesthetician office settings. The skincare technique can do the following by using varying wavelengths:
Reduce inflammation
Treat acne
Promote anti-aging effects
You are a candidate for LED light therapy if you have any of these skincare concerns and have not yet received desired results from over-the-counter (OTC) skin products. LED medical spa therapy doesn't cause any burning and is safe for all skin colors. EllEve Med Spa provides LED light therapy for skin care to patients in Woodland Hills, San Fernando Valley, Los Angeles, California, and surrounding communities.
How Does LED Light Therapy Work?
LED light therapy has a history of skin uses and is mainly noted for increasing tissues and collagen. This can help in smoothing out the skin and reduce the appearance of damage from:
There are different wavelengths or frequencies that can be used in LED light treatment. This includes blue and red-light frequency that doesn't contain ultraviolet rays, but is easily absorbed in the skin. Red light Infrared or red light is used for treating outermost skin layer or the epidermis. The epidermis absorbs the light applied to your skin. This stimulates collagen proteins and makes your skin appear fuller and smoother. This can reduce the appearance of wrinkles and fine lines. Red LED Light can reduce inflammation while improving blood circulation which provides a healthy glow. Blue light Blue LED light therapy targets the oil glands or the sebaceous glands to make them less active. This means your acne breakouts will greatly reduce. Acne causing bacteria will also be killed by the blue light. This can help treat severe acne pimples, such as nodules and cysts. Blue LED light and Red LED light are often used in combination for:
Decreasing scarring
Helping treat acne
Promoting anti-inflammatory effects
A study found that blue LED light could help enhance healing in case of third-degree skin burns.
Targeted Treatment Areas
Technically, LED light medical spa therapy can be used on any part of the human body. However, it is most popularly used on the face. Skin damage occurs most on the face because it is constantly exposed to the elements. The treatment can also be used on the chest and the neck.
Expected Results and Downtime
LED light therapy is noninvasive in nature, which means that you don't require any downtime. You should be able to resume everyday tasks right after the treatment. You would need multiple sessions spaced a week apart in case of in-office LED light therapy. You should be able to start seeing minor results right after the first session. Results will become more noticeable and dramatic once you have finished all treatment sessions. You may end up losing collagen as the skin cells turn over. This is why it's pivotal that you follow-up with maintenance treatments. EllEve Med Spa receives patients from Woodland Hills, San Fernando Valley, Los Angeles, California, and nearby areas for LED light therapy for skin care.
Contact EllEve Med Spa in Southern California
For more information on procedures and treatments at EllEve Med Spa please contact us at (747) 777-5007 in Woodland Hills California.
Located in Woodland Hills a neighborhood in the city of Los Angeles in the San Fernando Valley region of Los Angeles County. We welcome all patients from Calabasas, Canoga Park, Hidden Hills, Pacific Palisades, Reseda, Tarzana, Topanga, West Hills, Winnetka and other surrounding communities of Los Angeles, California.