Microdermabrasion Before And After Photos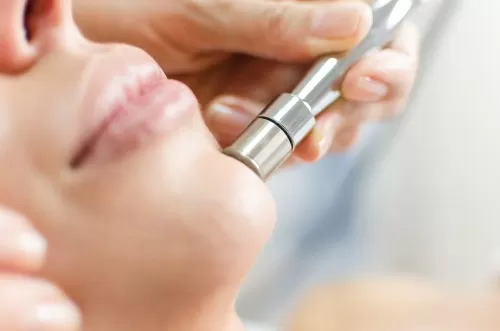 Microdermabrasion
Microdermabrasion is effective at reducing the appearance of fine lines, wrinkles, acne scars, and sun spots among other imperfections. The treatment is safe and almost painless. Microdermabrasion is also useful at enhancing the penetration of other skin rejuvenation products in order to create beautiful and more youthful looking results. Responsible treatment providers want to ensure their patients make well-informed and enlightened decisions. They make their patients understand various aspects of the treatment process, including estimated costs during the pre-treatment consultation. You may also be shown before and after images to help you set reasonable expectations. You should take time to carefully review before and after images during the initial consultation. You should also ensure to clear all your concerns. EllEve Med Spa provides safe and proven skin rejuvenation procedures to patients in Woodland Hills, San Fernando Valley, Los Angeles, California, and surrounding locations.
Why Microdermabrasion Before and After Images?
Microdermabrasion before and after pictures refers to a set of images belonging to past patients that achieved successful results from the treatment procedure. The set would include pictures taken at multiple stages before, during and after the procedure. The images are meant to highlight the final results once all sessions are finished. Prospective patients are shown these images after gaining consent from the relevant patient. In addition, it is important the treatment provider shows you the images in a discreet manner. The only reason for showing these pictures is to help you attain a better understanding of the process. Rational choices can be made by new patients after looking at before and after images. Now these images are not on the site currently but we all know how quickly websites can be updated. This clinic would not be the success it is if it did not care about transparency. They want every patient feeling comfortable with the decision they make regardless if they sign on the dotted line or not.
Benefits of Microdermabrasion Before and After Photos
Almost anyone who seeks advanced skin procedures tends to have concerns regarding the outcome and ability of the procedure. It is understandable for prospective patients to be confused about the procedure. Before and after images are helpful in attaining a deeper understanding of the expected results. Make sure you ask to see these images during the consultation since they are not on the site as already stated. Other images though are on the site for a number of procedures so you know EllEve Med Spa is proud of its work. Patients can easily make informed decisions after looking at the images. You may also request your medical spa treatment provider to share with you patient testimonials, videos, and slide shows related to the procedure as well as before and after results.
Developing Real and Realistic Expectations
Your medical spa treatment provider will show you microdermabrasion before and after images to help you develop reasonable expectations from the procedure. Knowing what to expect can help prevent frustration and disappointment at a later stage. Patients that have real and realistic expectations usually have higher satisfaction levels.
Posting Images on Instagram
Digital versions of microdermabrasion before and after pictures can be published by treatment providers on Instagram, other social media forums, and their website. Prospective patients may attain more confidence when they look at these images. Microdermabrasion before and after pictures have a larger compelling effect as compared to slideshows.
Pictures Inform Better
Results seen through microdermabrasion before and after images is more convincing as opposed to mere words. Explanations provided by a treatment provider may seem incredulous and are open to interpretation. Pictures help patients in understanding the end results in a better way.
EllEve Med Spa receives patients from Woodland Hills, San Fernando Valley, Los Angeles, California, and nearby areas for innovative and advanced skin enhancement treatments.
Contact EllEve Med Spa in Southern California
For more information on procedures and treatments at EllEve Med Spa please contact us at (747) 777-5007 in Woodland Hills California.
Located in Woodland Hills a neighborhood in the San Fernando Valley region of Los Angeles County. We welcome all patients from Calabasas, Canoga Park, Hidden Hills, Pacific Palisades, Reseda, Tarzana, Topanga, West Hills, Winnetka and other Southern California surrounding communities.