Non-Surgical Facial Profile Balancing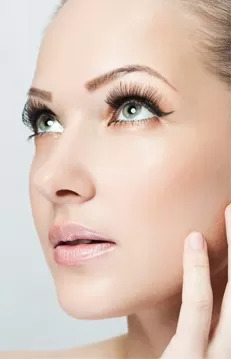 Non-surgical profile balancing is fast becoming popular among patients looking for a more proportionate and balanced facial features. Dermal fillers are popular for several facial treatment options. Profile balancing combines several different treatments. It's best suited for patients that want to improve their overall facial appearance.
The dependable EllEve Med Spa provides non-surgical facial profile balancing to patients in San Fernando Valley; Los Angeles, California, and surrounding locations. 
What is Liquid Facial Profile Balancing?
Facial profile balancing refers to a combination of aesthetic treatment practices for making the different facial features more proportionate to each other. The procedure involves the overall facial structure instead of singular features. It takes a surgeon with a keen eye to identify the different concerns in the face. 
For instance, you may think that you have a big nose, whereas, the problem may be a weak chin. An experienced surgeon will find the balance between different facial features instead of focusing on one feature independently. Surgery is not used in liquid profile balancing. Dermal fillers are used for filling in volume to make different parts of the face work with each other. 
How do Dermal Fillers Work for Balancing the Facial Profile?
Dermal filler injectables provide a minimally invasive and highly effective medical spa approach to balancing the facial profile. These are a few ways dermal fillers work:
Adding volume to the depleted areas
Gel based filler injectables create a subtle and natural looking balanced profile by increasing the volume in certain areas. This can be the nose, cheeks, lips, chin, or parts of the forehead. Hyaluronic acid based dermal fillers are used for facial profile balancing. This adds a significant amount of volume in the area which offers effective results. The procedure is useful in resolving facial asymmetry as well. 
Tweaking the facial structure
Dermal filler injectables can be used for altering the facial structure by adding volume. This helps in lifting and moving the skin in a particular area. Dermal fillers can be used for balancing the shape of the nose or adding higher cheekbones among other things. Dermal injectables are an effective and versatile option for balancing imperfections and changing the structure of the face. 
Benefits of Facial Profile Balancing Using Dermal Fillers 
There are various reasons why you should consider liquid profile balancing:
Non-surgical procedure
Dermal fillers don't require incisions or sutures, which means there is no downtime involved. You can enjoy high-quality results without having to undergo surgery and its associated risks. In fact, the treatment doesn't take more than 15 to 45 minutes. You can have the facial balance you want during your lunch hour. 
Results are reversible
Hyaluronic acid based dermal fillers can be dissolved and the results reversed if you are not happy with the results. This is not possible with surgical facial profile balancing. You would have to wait months for the final results to become apparent. And, then have a revision surgery if you are not happy with the outcome. Dermal filler medical spa treatment offer greater control and flexibility over the results.
The diligent and caring EllEve Med Spa receives patients from San Fernando Valley; Los Angeles, California, and nearby areas for non-surgical facial profile balancing procedures. 
Contact EllEve Med Spa in Southern California
For more information on procedures and treatments at EllEve Med Spa please contact us at (747) 777-5007 in Woodland Hills California.
Located in Woodland Hills a neighborhood in the San Fernando Valley region of Los Angeles County. We welcome all patients from Calabasas, Canoga Park, Hidden Hills, Pacific Palisades, Reseda, Tarzana, Topanga, West Hills, Winnetka and other Southern California surrounding communities.