PDO Thread Lift – Non-surgical Facelift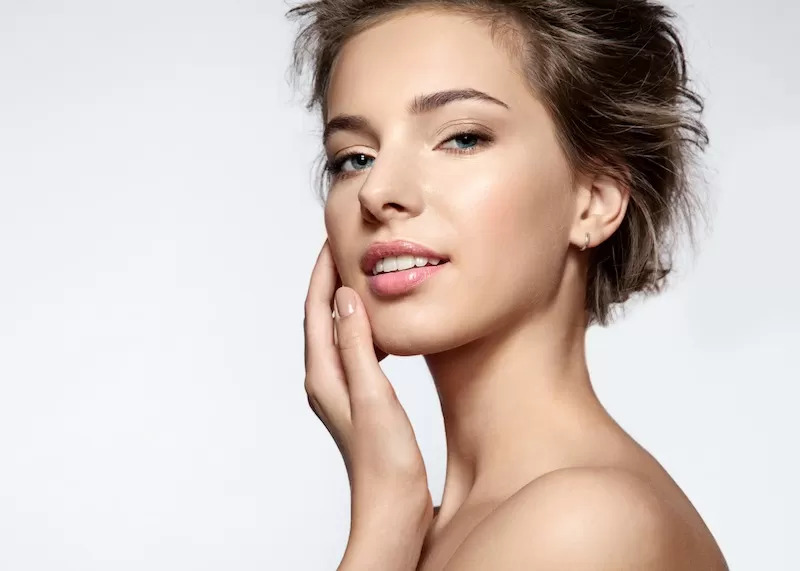 Many people want to restore a tighter and smoother facial skin, but are reluctant to choose invasive surgeries such as facelift plastic surgery. If you are one of those, you may consider a PDO thread lift, which is popularly called a non-surgical facelift.  EllEve Med Spa provides safe and proven non-invasive and minimally invasive aesthetic procedures to patients in Woodland Hills, San Fernando Valley, Los Angeles, California, and surrounding communities. 
What is a PDO Threat Lift?
The PDO (polydioxanone) thread lift medical spa procedure is designed to instantly and safely lift your loose skin in the face and neck in a completely non-surgical way. This innovative procedure will create a subtle lift in the sagging tissue, enhance the face and neck contours, and restore a youthful appearance with any need for surgery or general anesthesia.  You should choose this treatment if you are looking for subtle, moderate and natural looking facial rejuvenation. PDO thread lift will involve minimal discomfort and downtime, and almost no risk. 
Restoring the V-Shape of Your Face
A healthy and aesthetically appealing face will have a "V" shape. But as the effects of aging and gravitational forces take their toll, this V shape begins to diminish and eventually inverts. The goal of PDO thread lift medical spa procedure is to create a scaffolding in order to provide support to the sagging facial tissue and maintain their V shape.  Where it may be necessary to gently lift the facial and neck tissue and reposition the skin to rebuild the V shape in the areas where it is lost, a PDO thread lift is an excellent option. While it is technically possible to achieve rejuvenation in virtually any area of the body by inserted PDO threads, the face, neck and jaw line are the areas where it is most effective.  It can be particularly challenging to lift or rejuvenate the lower third part of the face with injectables such as dermal fillers or Botox. The same is also true for loose skin in the neck area. This is where PDO thread lift can deliver optimal results, when other non-surgical treatments are not appropriate.  A skilled provider may help you achieve good results even in other areas of the body, such as the abdomen, thighs, upper arms, and knees. 
Procedure 
The following simple steps are involved in the PDO thread lift procedure: 
Your provider will numb the area using a topical and local anesthetic. 
They will mark the areas to be treated.
Once the numbness has occurred, the provider will insert the PDO threads beneath your skin in targeted locations using a tiny, hollow needle. This will support the saggy elements without removing any skin. 
The inserted PDO thread will hold on to the soft tissue and droopy skin and reposition it gently to a more youthful level. 
Once the desired lift is achieved, your provider will remove the hollow needle without causing any scars. 
The provider will use multiple sutures, depending on the level of lift you require. 
The PDO suture will be left below your skin, and will gradually dissolve on its own in a completely biocompatible way. 
EllEve Med Spa receives patients from Woodland Hills, San Fernando Valley, Los Angeles, California, and nearby areas for advanced and innovative cosmetic procedures.  
Contact EllEve Med Spa in Southern California
For more information on procedures and treatments at EllEve Med Spa please contact us at (747) 777-5007 in Woodland Hills California.
Located in Woodland Hills a neighborhood in the San Fernando Valley region of Los Angeles County. We welcome all patients from Calabasas, Canoga Park, Hidden Hills, Pacific Palisades, Reseda, Tarzana, Topanga, West Hills, Winnetka and other Southern California surrounding communities.