PDO Threads and Dermal Fillers – The Perfect Combination for Youthful Skin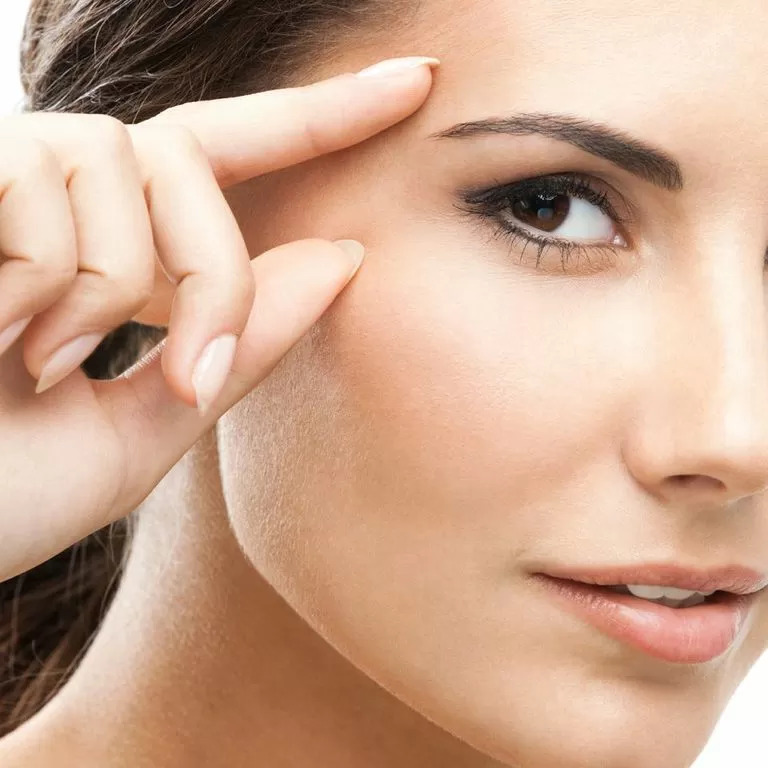 Dermal fillers
and
PDO threads
are two of the most popular treatments for enhancing the look of your skin. Both treatments provide visible results and can be used to reduce the appearance of wrinkles, fine lines, and other signs of aging. When used together, dermal fillers and PDO threads can create a powerful combination that produces long-lasting results and a more youthful look. In this blog post, we'll explore the benefits of combining dermal fillers with PDO threads and how this treatment can help you achieve the look you desire.
EllEve Med Spa provides PDO threads adn Dermal Fillers  to patients in Woodland Hills, San Fernando Valley, Los Angeles, California, and surrounding communities.
Introducing PDO threads
PDO threads, or Polydioxanone threads, are a type of medical-grade thread used for facial rejuvenation at medical spas. PDO threads are thin, absorbable sutures that can be inserted into the skin to lift and tighten. The threads create an immediate lifting effect and are an effective way to treat wrinkles, sagging skin, and reduce signs of aging. The results are often long lasting, with some effects lasting up to two years. PDO threads have become increasingly popular in recent years, as they offer a safe and minimally invasive alternative to more extreme procedures such as face lifts.
What are dermal fillers?
Dermal fillers are injectable products used for facial rejuvenation at medical spas. They help restore lost volume, reduce wrinkles, and create a more youthful appearance. Dermal fillers are made from hyaluronic acid, a naturally occurring substance that helps skin retain moisture. This helps the skin to appear plumper and smoother. Popular brands of dermal fillers include Juvederm, Restylane, Radiesse, and Sculptra. Each type of dermal filler has its own unique set of benefits, so it's important to consult with a medical spa professional to determine which type is best suited to your needs.
How do PDO threads and dermal fillers work together?
PDO threads and dermal fillers are a powerful combination for facial rejuvenation. PDO threads are used to help the skin produce more collagen, which helps to lift, tighten, and fill wrinkles and fine lines. Dermal fillers are used to directly fill wrinkles, giving your face a smoother and more youthful look. When combined, these two treatments can provide excellent results with minimal discomfort.
At a medical spa, a qualified technician will insert PDO threads under the skin using a thin needle. This procedure is quick and nearly painless, as the threads are made of absorbable materials that cause minimal irritation. The threads stimulate collagen production in the area, creating a "lift" effect.
Then, dermal fillers are injected into areas that need extra volume or where wrinkles are deeper. Dermal fillers are made up of hyaluronic acid, which helps to attract moisture and promote plumpness and hydration. Depending on the desired outcome, different types of dermal fillers can be used.
Together, PDO threads and dermal fillers work to give you the best possible facial rejuvenation results. The threads help to provide a subtle lift while the fillers help to smooth out wrinkles and fine lines. The combination of these two treatments gives you a natural-looking outcome with long-lasting results.
The benefits of combining PDO threads and dermal fillers
When used in combination, PDO threads and dermal fillers offer a range of powerful benefits to those looking to reduce the signs of aging. By combining these two treatments, you can restore your youthful look quickly and with minimal downtime. 
First, PDO threads are able to lift and tighten the skin, creating a more youthful look. This alone can have a significant impact on the face, but when combined with dermal fillers, the results can be even more dramatic. Dermal fillers add volume and fullness to the face, which helps to reduce wrinkles and enhance facial features. The combination of these two treatments is particularly effective for lifting the cheeks, plumping the lips, and reducing lines around the mouth and eyes. 
Another benefit of combining PDO threads and dermal fillers is that it allows for a shorter treatment time. Rather than having to have separate treatments for each problem area, you can get both treatments done during the same visit at a medical spa. This means that you can enjoy the immediate results of the combination treatments with minimal disruption to your daily routine. 
Lastly, PDO threads and dermal fillers provide long-lasting results. While dermal fillers will last up to two years, PDO threads can remain in the skin for up to four years. This means that you can enjoy the effects of your treatments for longer and that you can save money by not needing additional treatments as often. 
By combining PDO threads and dermal fillers, you can achieve stunning results with minimal downtime. With this combination of treatments offered at a medical spa, you can enjoy long-lasting results that will make you look years younger in no time.
How long does the treatment take?
The treatment time for combining PDO threads with dermal fillers varies, depending on the area being treated. Generally speaking, the treatment time for a full face rejuvenation can range from 30 minutes to 1 hour. During this time, the doctor will carefully insert the PDO threads and inject the dermal fillers into the desired areas. After the treatment, patients may need to return for a follow-up appointment to check on the results of the treatment. 
The effects of the combined PDO threads and dermal fillers can last up to 24 months, so this is something to consider when deciding if this type of treatment is right for you. However, it's important to remember that the effects of the treatment will depend on individual patient factors and lifestyle habits. To ensure lasting results, patients should follow the doctor's post-treatment instructions carefully. 
Overall, combining PDO threads with dermal fillers is a relatively quick and simple procedure that can help to achieve lasting anti-aging benefits. It's important to find a qualified medical professional who has experience with this type of treatment in order to get the best results.
Contact EllEve Med Spa in Southern California
For more information on procedures and treatments at EllEve Med Spa please contact us at (747) 777-5007 in Woodland Hills California.
Located in Woodland Hills a neighborhood in the San Fernando Valley region of Los Angeles County. We welcome all patients from Calabasas, Canoga Park, Hidden Hills, Pacific Palisades, Reseda, Tarzana, Topanga, West Hills, Winnetka and other Southern California surrounding communities.