PRP MICRONEEDLING TO FIGHT THE SIGNS OF AGING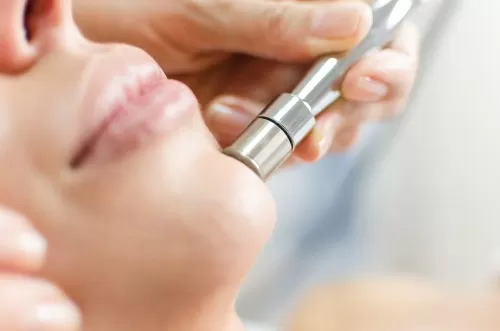 PRP Microneedling
Microneedling is a proven cosmetic procedure for rejuvenating the skin. It makes use of fine needle rollers for creating micro wounds on the skin. The synergistic effects of this treatment are substantial when combined with PRP (plasma rich platelets) therapy. Microneedling device will trigger the production of new collagen while the PRP growth factors get working on the deeper tissue layers through the fine needle pricks made in the skin. EllEve Med Spa provides PRP Microneedling to fight aging signs to patients in Woodland Hills, San Fernando Valley, Los Angeles, California, and surrounding locations.
How Does Microneedling Work?
Microneedling is a minimally invasive skin renewal process which stimulates the skin's inner repair and healing mechanism. It also helps in generating fresh collagen for volumizing the skin in a sustainable fashion. Additional skin rejuvenation benefits are achieved when PRP is applied to the skin. PRP is a natural blood component. PRP platelets play the role of clotting blood, which is necessary for healing of wounds and injuries. PRP is rich in platelet count as it contains cytokines, proteins and other growth factors. These elements promote repair and renewal of skin tissue. Cellular regeneration is at its most effective when PRP and microneedling are performed together.
Aesthetic Benefits of Microneedling with PRP
You may benefit from this medical spa treatment if the appearance of pigmentation, aging signs, marks or blemished on your body and facial skin are a bother to you. Your cosmetic surgeon will recommend the procedure for improving or treating:
Enlarged pores
Hyperpigmentation
Minor wrinkles and fine lines on the face
Dull skin tone
Irregular skin texture
Sun damage
Certain types of surgical and acne scars
PRP Microneedling with Eclipse MicroPen
Eclipse MicroPen is an advanced tool for performing microneedling. It stimulates the natural healing process while infusing the treated skin with PRP. The device is effective in improving the tone and texture of the skin.
Determining Efficacy
Efficacy of microneedling with PRP on skin blemishes and acne was shown through a 2016 research study. The trial involved 50 people to understand the effects of microneedling on acne. The results showed a 46% improvement rate in the treatment. The same group was treated with microneedling thereafter in combination with PRP. It resulted in an improvement rate of 62%. The participants of the study did not report any lasting or serious side effects in the study. In 2019, another review was performed to understand the effects of microneedling with PRP. The review involved the results of several research studies. It showed that PRP in combination with microneedling led to:
Reduced downtime as compared to only microneedling
Improved appearance of acne scars
Higher patient satisfaction
Recovery and Results
PRP microneedling doesn't require much downtime. Most people recovery quickly. However, you should know that there may be a bit of bruising and redness in the first 4 – 5 days. The treatment is stated to be safe for all skin colors as per AAD. EllEve Med Spa receives patients from Woodland Hills, San Fernando Valley, Los Angeles, C
Contact EllEve Med Spa in Southern California
For more information on procedures and treatments at EllEve Med Spa please contact us at (747) 777-5007 in Woodland Hills California.
Located in Woodland Hills a neighborhood in the San Fernando Valley region of Los Angeles County. We welcome all patients from Calabasas, Canoga Park, Hidden Hills, Pacific Palisades, Reseda, Tarzana, Topanga, West Hills, Winnetka and other Southern California surrounding communities.