PRP Therapy For Hair Regrowth & Skin Damage Repair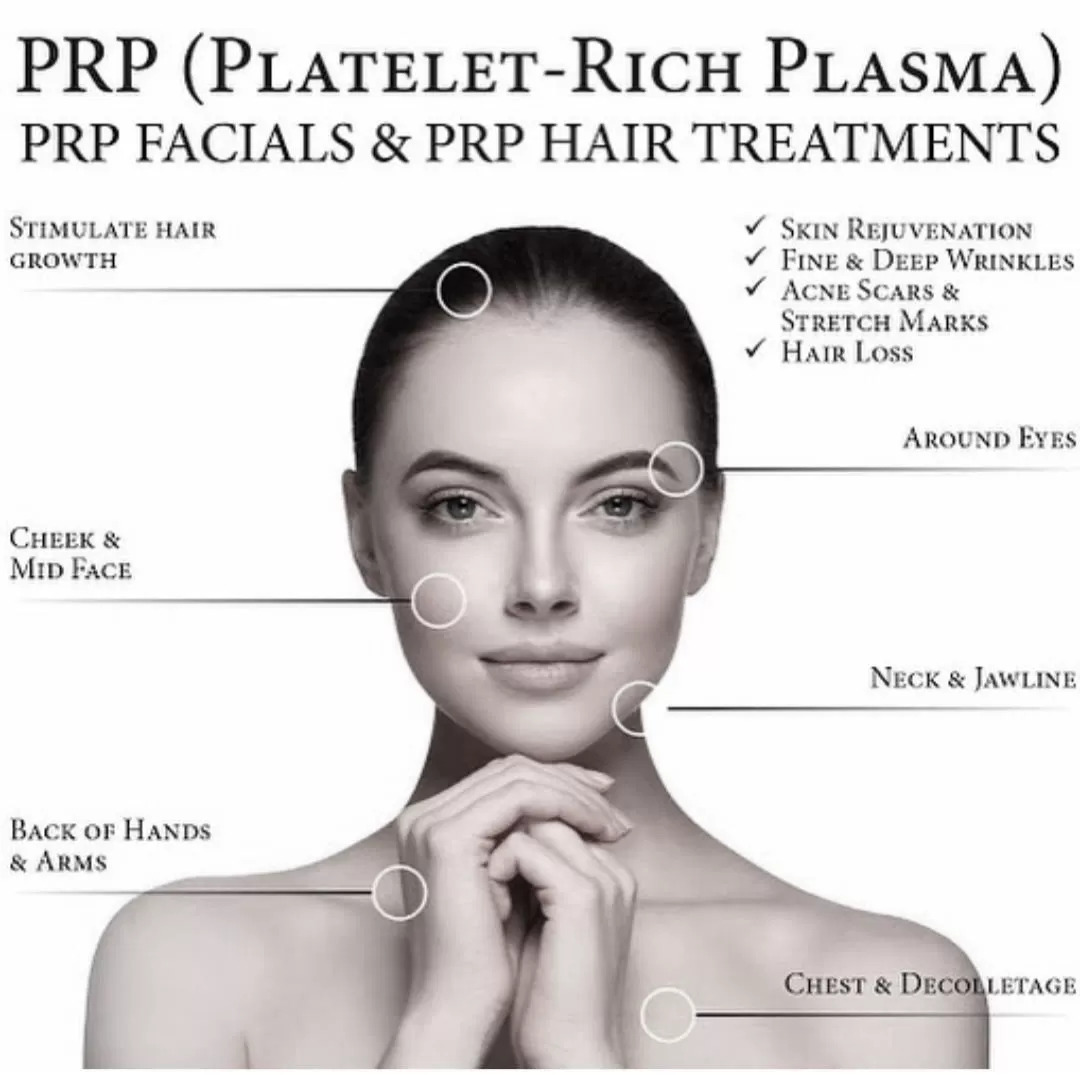 PRP Therapy
Are you wondering what Platelet Rich Plasma (PRP) is? This is a unique injectable procedure for rejuvenating the skin and repairing signs of aging in a natural way. It can be used for achieving hair re-growth as well. The treatment involves injecting platelet rich plasma into the skin to deliver an abundance of growth factors that stimulate the natural healing response of the body. You can achieve total rejuvenation in this manner. EllEve Med Spa provides innovative and advanced PRP for hair re-growth and skin damage repair procedure to patients in Woodland Hills, San Fernando Valley, Los Angeles, California, and surrounding communities.
PRP Therapy for Re-growing Hair
PRP therapy makes use of growth factors present in the blood for treating baldness and hair loss. Platelets contain a special type of protein known as growth factors. These play a key role in healing wounds and regeneration. Platelet-rich plasma (PRP) is extracted from the blood in PRP treatment and injected within the scalp for promoting hair growth. PRP medical spa therapy can be effective in stimulating hair growth and slowing down hair loss. You should be able to see desired results in just 2 – 3 months. The extent of your hair loss will determine the number of treatments required.
PRP Therapy for Rejuvenating Skin
Improved Collagen Production
PRP facial can be useful in enhancing the skin quality through improved collagen production. It doesn't matter whether you are dismayed by wrinkles, folds or fine lines – PRP therapy can help. Your skin starts producing collagen when cell trauma occurs. PRP facial involves minuscule needles that penetrate the upper skin layers during the treatment.
Reduced Wrinkles and Fine Lines
The most common reason for people to seek PRP facial is lines and wrinkles. These signs of aging automatically get treated with cellular turnover. Collagen, new skin cells and elastin are formed as old skin cells get recycled. Wrinkles and fine lines are eliminated as the facial skin tightens in response to micro-injuries. There is remarkable improvement in deeper folds as hollow areas within the face are plumped.
Firmer and Tighter Skin
Facial skin tends to thin with age. Your cheeks and lips are likely to become gaunt and noticeably thin as you age. Collagen works towards plumping the skin. PRP facial can be effective in plumping the lips because it enhances the production of collagen in the skin. Many people make use of PRP facial for recontouring the shape of their cheeks without having to undergo an invasive medical procedure.
Enhanced Skin Texture and Tone
People that have surgical scars, acne scars, stretch marks, scars from traumatic injury, hyperpigmentation or any other form of poor skin tone or texture can benefit from facials enhanced with PRP medical spa treatment. Old skin cells are rejuvenated by the treatment to give birth to new and healthy cells. This visible and natural looking improvement in your skin will pleasantly surprise you. You will notice a remarkable difference in your appearance after a few days of getting a PRP facial. EllEve Med Spa receives patients from Woodland Hills, San Fernando Valley, Los Angeles, California and nearby areas for safe and proven PRP hair re-growth and skin damage repair treatments.
Contact EllEve Med Spa in Southern California
For more information on procedures and treatments at EllEve Med Spa please contact us at (747) 777-5007 in Woodland Hills California.
Located in Woodland Hills a neighborhood in the San Fernando Valley region of Los Angeles County. We welcome all patients from Calabasas, Canoga Park, Hidden Hills, Pacific Palisades, Reseda, Tarzana, Topanga, West Hills, Winnetka and other Southern California surrounding communities.