2-D AND 3-D SKIN REVITALIZATION FAQS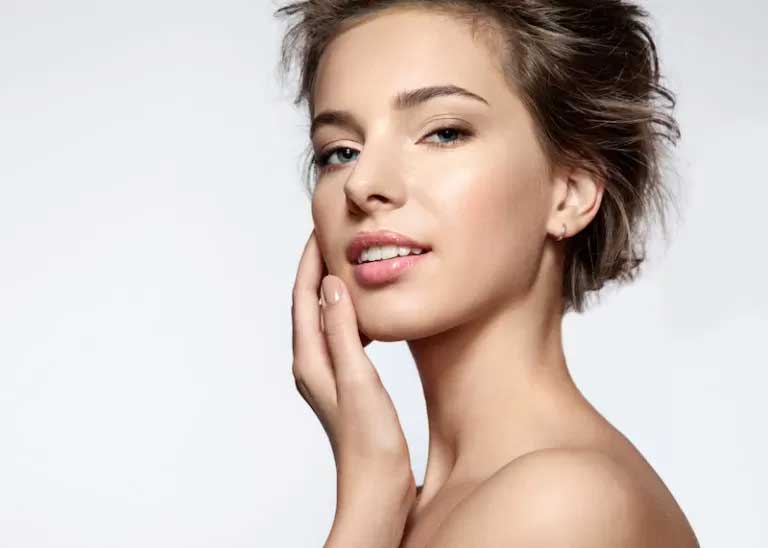 What Is 2-D/3-D Skin Revitalization?
It is a combination two- or three-stage nonsurgical, non-invasive treatment using a combination of infrared laser and light technologies to help restore skin tone, texture, and tightness.
The 3-D procedure involves the xeo device from Cutera and features the Limelight IPL, Laser Genesis, and Titan options. The 2-D procedure involves any 2 of the 3 options.
How Does It Work?
The Limelight IPL is ideal for toning superficial skin concerns such as fine lines and wrinkles and superficial vein issues, while the non-ablative heat-based Laser Genesis targets the upper layers of the dermis to ramp up collagen growth for improved skin texture. The deep-heating Titan option also helps promote collagen growth to improve skin laxity for tighter, more pliable skin.
How Does 2-D or 3-D Skin Revitalization Feel?
In general, Skin Revitalization is virtually painless, although discomfort tolerance varies from person to person. The Limelight IPL feels like a series of mild pinching sensations, as if there's a rubber band popping the skin, while the Laser Genesis is an almost therapeutic as a series of brief warm tingling sensations may be felt. The Titan is also comfortable, as first there's a cool feeling, then a brief heating sensation followed again by another cool sensation.

Is 2-D or 3-DSkin Revitalization Safe?
Yes, it is. Each light or laser is a noninvasive therapy that gently heats the targeted layers of your skin while not negatively affecting the epidermis.
How Long Does a Procedure Take?
A 2-D or 3-D procedure takes anywhere from 30 to 90 minutes, depending on which and how many areas are being treated.
How Does 2-D or 3-D Skin Revitalization Therapy Compare to Other Laser Treatments?
A single laser treatment is designed to target one or two skin conditions, including aging spots, fine lines and wrinkles, or uneven texture. Yet, with 2-D or 3-D skin revitalization treatment, all of those conditions and more – including skin laxity – are addressed.
How Long Does It Take to See Results?
Like some patients, you may see results instantly. Generally, though, you should see results in 2-4 weeks while also seeing gradual improvement over the ensuing 3-6 months as new collagen is produced, leading to smoother- , healthier-looking skin and a more radiant appearance.
How Many Treatment Sessions Are Necessary?
Each regimen is tailored to your needs and according to your aesthetic goals, so no treatment plan is the same. However, a series of 4-6 treatments spaced 2-4 weeks apart is typical. The only way to know is to schedule a consultation with the skin revitalization specialists at EllEve Med Spa.

Is There Any Downtime?
You can expect little to no recovery time; in fact, you should be able to go right back to your daily schedule after each treatment session.
What Are the Side Effects?
You should expect minimal side effects, which could include mild redness, irritation, or swelling around the treated area, which should fade within hours.
How Long Do Results Last?
This depends on your overall health as well as on the conditions being treated. Laser Genesis treatment results for scars can be permanent, while results for pigment issues like redness or rosacea typically last about 12 months. With Titan for skin laxity issues, the results can also last up to 12 months, while the effects from Limelight IPL can last 2-3 years, even longer.
Regardless of the procedure, the best way to maintain the desired effects is to undergo a maintenance session every 12 months. Often, if you avoid the sun or protect yourself from the sun and take great care of your skin, results can last longer.
Who Can Be Treated with 2-D or 3-D Skin Revitalization Therapy?
Women and men of all ages, skin types, and aesthetic goals are ideal candidates. To ensure that it's the right treatment for you, schedule a consultation at EllEve Med Spa to find out more.
Which Types of Conditions Can Be Addressed?
Laser Genesis is effective for the face, neck, and chest for conditions such as:
Wrinkles
Fine lines
Rosacea and skin redness
Acne
Scars from surgery, acne, and more
Large pores
Age or brown spots
Uneven skin texture
Skin laxity or sagginess
Hyperpigmentation issues
Vein concerns
Freckles
Vascular lesions
To reduce a variety of signs of prematurely aged skin, a 2-D or 3-D Skin Revitalization Therapy is the perfect way to do this. Whether you choose the two-stage or three-stage procedure, the skin rejuvenation specialists at EllEve Med Spa will help you achieve your aesthetic goals.
You'll experience clearer, more supple, healthier-looking skin for a glowing appearance that makes you look as youthful as you feel!
Contact EllEve Med Spa today to find out more about Cutera 2-D or 3-D Skin Revitalization and what it can do for you.
Contact EllEve Med Spa in Southern California
For more information on procedures and treatments at EllEve Med Spa please contact us at (747) 777-5007 in Woodland Hills California.
Located in Woodland Hills a neighborhood in the San Fernando Valley region of Los Angeles County. We welcome all patients from Calabasas, Canoga Park, Hidden Hills, Pacific Palisades, Reseda, Tarzana, Topanga, West Hills, Winnetka and other Southern California surrounding communities.