TITAN SKIN TIGHTENING FAQS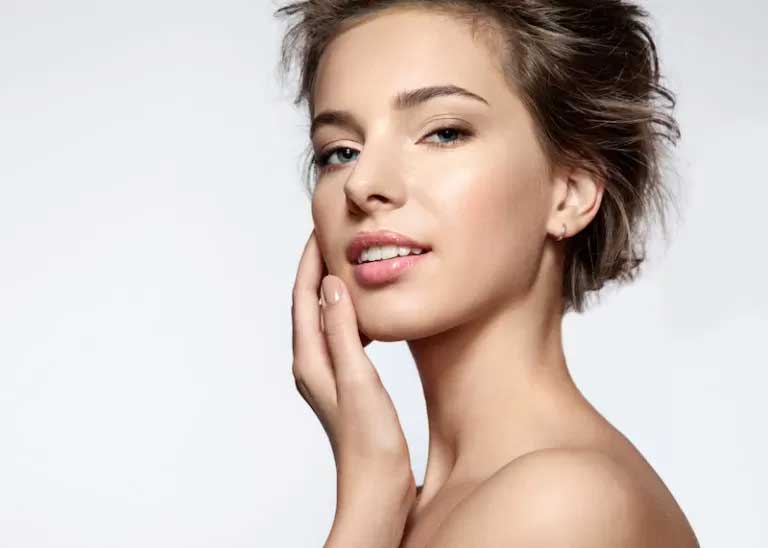 What Is Titan Skin Tightening?
Titan by Cutera is a nonsurgical process that uses infrared laser technology to tone, lift, and tighten skin that is lax or saggy.
How Does Titan Skin Tightening Work?
Titan works to tighten skin by targeting the collagen in two ways. It first heats weakened, stretched collagen, usually caused by aging and responsible for sagging skin, which causes it to shrink and thicken. It also triggers the body's self-healing properties by creating micro-injuries to the dermal layer, which in turn jumpstarts the production of collagen in the following months for tighter skin and a more youthful look.
Is Titan Skin Tightening Safe?
Yes, it's quite safe. An infrared light gently heats the deep layers of the skin, while a special continuous cooling feature constantly protects the upper layers of skin. This allows Titan to deep-heat the collagen layer of the skin and help rebuild it while not adversely impacting the epidermis.
Does Titan Skin Tightening Cause Pain?
Skin tightening treatment with Titan is comfortable and practically painless, though a brief heating sensation may be felt with each pulse of the Titan handpiece. Although no anesthesia is required, a topical numbing cream can be applied prior to treatment to ensure the most comfortable treatment.

How Long Does a Single Titan Skin Tightening Procedure Take?
A Titan facial skin tightening procedure takes about an hour.
How Long Does It Take to See Results?
While some patients see results instantly, the general expectation is that you should see gradual results in 3-6 months while the new collagen is produced, which leads to the expected skin tightening.
How Many Titan Treatments Are Necessary?
It depends on your aesthetic goals and skin condition, but you can expect a series of 1-3 treatments every 3-4 weeks. Some patients see the results they want after a single treatment. The only way to know how many treatments you need, and how often, to achieve your goals is to schedule a consultation with the specialists at EllEve Med Spa.
Is There Any Downtime from a Titan Skin Tightening Procedure?
Little to no recovery time is needed in the vast majority of cases, and most patients immediately resume their regularly planned activities.
What Are the Side Effects?
Because Titan gently heats the deep layers of the skin without adversely impacting the upper layer, side effects are minimal. You may experience redness, irritation, or mild swelling around the treated area immediately following the procedure, but these should fade within hours.

How Long Do Results Last?
This differs from person to person, but the general thought is that the better you care for your skin post-treatment and between sessions, the longer you'll enjoy the results. To ensure that you experience these optimal results for as long as possible, maintenance sessions every 12 months are recommended.
Who Can Be Treated with Titan Skin Tightening?
Women and men of all ages and all skin types (even tanned skin) are ideal candidates for Titan skin tightening. To ensure that it's the right treatment for you, schedule a consultation at EllEve Med Spa to find out more.
How Does Titan Skin Tightening Compare with Radiofrequency Treatments?
Titan's laser light energy distributes energy more evenly so that it heats the dermis deep, which helps make it a more comfortable, yet more effective, procedure.
Which Body Areas Does Titan Skin Tightening Address?
Face
Jowls
Neck
Abdomen
Upper arms
Thighs
Knees
***An IPL treatment is a medical-grade, non-invasive way to revitalize the appearance of your skin, particularly from issues related to aging and the effects of the sun.
Contact EllEve Med Spa to find out if it's right for you.
Contact EllEve Med Spa in Southern California
For more information on procedures and treatments at EllEve Med Spa please contact us at (747) 777-5007 in Woodland Hills California.
Located in Woodland Hills a neighborhood in the San Fernando Valley region of Los Angeles County. We welcome all patients from Calabasas, Canoga Park, Hidden Hills, Pacific Palisades, Reseda, Tarzana, Topanga, West Hills, Winnetka and other Southern California surrounding communities.