The Benefits of Using PDO Threads for Skin Tightening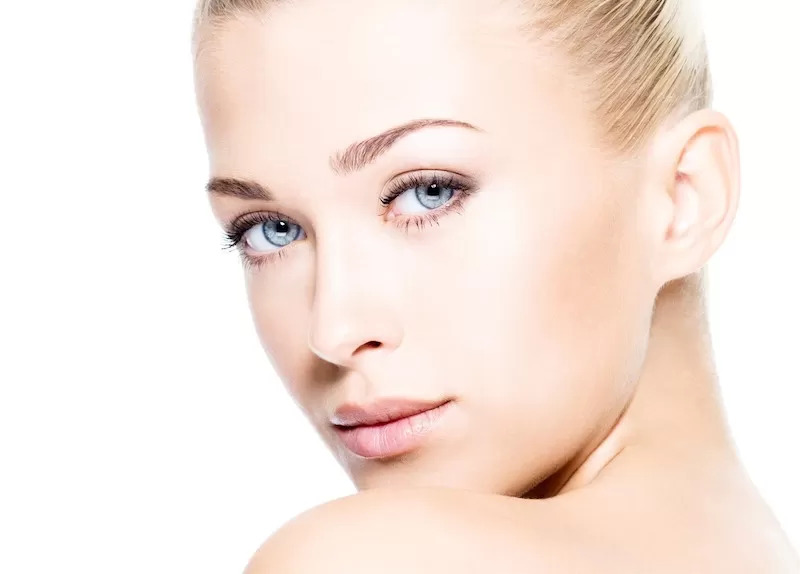 PDO threads
are a revolutionary new treatment that has been making waves in the medical spa industry. This innovative procedure offers many benefits for skin tightening, including increased collagen production and improved skin elasticity. Using PDO threads for skin tightening is becoming increasingly popular as a non-surgical alternative to more traditional cosmetic procedures. In this blog post, we will discuss the advantages of using PDO threads for skin tightening and how they can help you achieve the look you desire.
EllEve Med Spa
provides PDO threads  to patients in Woodland Hills, San Fernando Valley, Los Angeles, California, and surrounding communities.
What are PDO threads?
PDO threads, also known as Polydioxanone threads, are thin, biodegradable threads made from a material commonly used in medical sutures. These threads are used in a non-surgical treatment to lift and tighten the skin, making them a popular alternative to more invasive facelifts. PDO threads are inserted into the skin using a needle, where they act as a scaffolding to support the skin, providing an instant lifting effect. Over time, the threads also stimulate the body's natural collagen production, resulting in firmer, smoother skin. PDO threads come in various sizes and lengths, making them adaptable to treat different areas of the face and body.
What are the benefits of using PDO threads?
PDO threads, which stand for Polydioxanone threads, are a minimally invasive cosmetic procedure that can help tighten and lift sagging skin. But what are the specific benefits of using PDO threads?
Non-Surgical Solution:
PDO threads provide a non-surgical solution for individuals looking to enhance their appearance without undergoing a surgical procedure. It is a great option for people who want to avoid surgery or cannot undergo surgery due to certain health conditions.
Improved Skin Tightening:
PDO threads are effective in tightening and lifting sagging skin, especially around the neck, jowls, and cheeks. The threads are inserted into the skin, which helps stimulate collagen production, and helps to restore the firmness of the skin.
Quick Recovery Time:
PDO threads are minimally invasive, which means that the recovery time is minimal. Unlike surgical procedures that require weeks of downtime, patients can typically resume their daily activities a day after the procedure.
Natural Results:
PDO threads offer natural-looking results, as they do not result in a drastic change in appearance. The procedure simply helps to restore the youthful appearance of the skin, resulting in a natural-looking and subtle improvement.
Long-Lasting Results:
PDO threads have long-lasting results, with effects lasting up to 2 years. This is because the threads continue to stimulate collagen production, which helps to maintain the firmness of the skin over an extended period.
How long do the results last?
One of the biggest advantages of using PDO threads for skin tightening is that the results can last for up to 18 months. This is because the threads stimulate collagen production in the skin, which can help to improve the skin's elasticity and firmness.
It's important to note that while the results can last for a significant amount of time, they are not permanent. As the threads dissolve over time, the collagen production will also decrease, which means that the skin may gradually return to its original state.
To maintain the results of the PDO thread treatment, it's recommended to follow a good skincare routine and avoid sun damage. You may also need to consider follow-up treatments after a certain period of time, depending on the initial results and the individual's aging process.
Overall, PDO threads can offer a long-lasting solution for skin tightening and rejuvenation, with minimal downtime and side effects. If you're interested in the treatment, it's best to consult with a qualified practitioner to determine if it's suitable for your needs and goals.
Are there any side effects?
As with any medical procedure, PDO thread treatments do carry some risk of side effects. However, the risks are generally minimal and tend to be temporary and minor. Some of the most commonly reported side effects include mild swelling, bruising, and redness at the injection site. These side effects typically subside within a few days after the treatment. 
In rare cases, some patients may experience infection, thread breakage, or puckering of the skin. These complications are typically associated with inexperienced practitioners who lack the necessary expertise and skill to perform the procedure properly. That's why it's crucial to seek out a qualified and experienced professional who has a thorough understanding of the technique and can customize the treatment to suit your unique needs and goals. 
Overall, PDO thread treatments are safe and effective when performed by a skilled and experienced professional. By taking the time to do your research and choose a qualified practitioner, you can minimize your risk of complications and achieve optimal results. If you're considering PDO threads for skin tightening, talk to a qualified professional to see if it's right for you.
Contact EllEve Med Spa in Southern California
For more information on procedures and treatments at EllEve Med Spa please contact us at (747) 777-5007 in Woodland Hills California.
Located in Woodland Hills a neighborhood in the San Fernando Valley region of Los Angeles County. We welcome all patients from Calabasas, Canoga Park, Hidden Hills, Pacific Palisades, Reseda, Tarzana, Topanga, West Hills, Winnetka and other Southern California surrounding communities.