truSculpt iD Fat Melting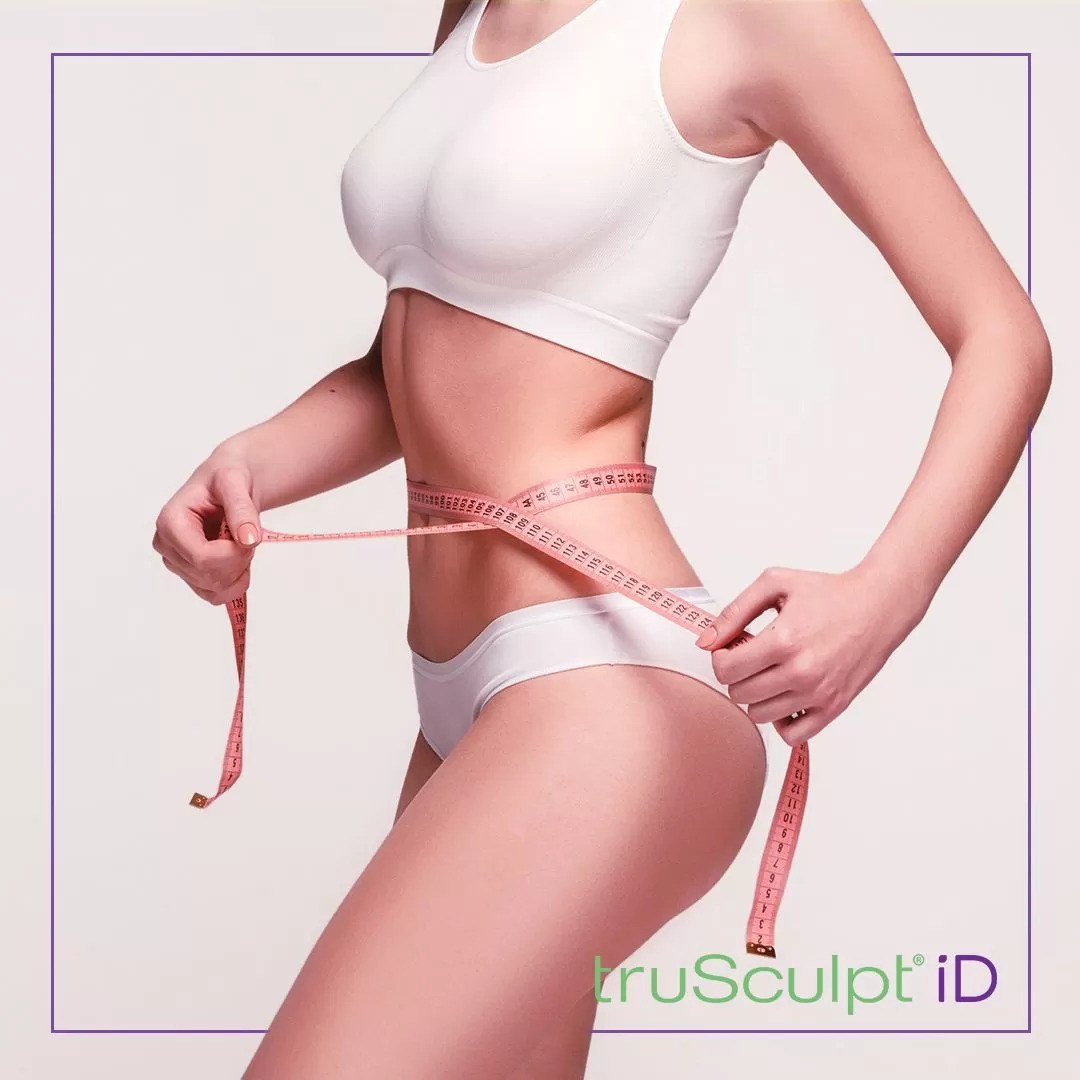 Fat Melting
Have you ever wished for your stubborn fat to just melt away? truSculpt iD is a fat removal system that does exactly that. It uses radiofrequency energy for heating fat cells under the skin. The fat melts away easily in just a single non-surgical treatment session. The treatment effortlessly gets rids of excess patches of fat. It doesn't involve any downtime and is a salient solution for areas that resist exercise and diet. EllEve Med Spa provides innovative and advanced truSculpt iD fat melting procedure to patients in Woodland Hills, San Fernando Valley, Los Angeles, California, and surrounding communities.
Melting Fat with truSculpt iD
Fat cell elimination was never easier. The medical spa treatment provider will glide an applicator over your skin at the target area. They will direct monopolar radiofrequency heat in a comfortable manner. The heat will essentially work towards liquefying fat cells. It targets the cells that are between the skin and muscle. Your body's lymphatic system will work towards flushing the fat cells over the next 2 – 3 months. This is a comfortable treatment that is performed in office and doesn't require any anesthesia or advance preparation. You should know that it takes a few weeks for complete results to become apparent. However, the wait is worth it. You would start noticing the targeted areas to look a bit more sculpted and less fatty in the first few weeks following the session. The full results will become evident only after a few months when the fat cells are removed. There is a 24% reduction in fat on an average. The skin in the treatment area becomes visibly tightened as well.
Body Contouring with truSculpt iD is Effective and Safe
truSculpt iD fat melting medical spa treatment is effective and safe. It was FDA cleared in 2018 for fat removal and has become widely popular since then. The applicator monitors the heat levels for ensuring even and comfortable skin temperature. Fat cells attacked by this body contouring treatment are permanently destroyed and never return. However, you would need to maintain results through exercise, diet and a healthy lifestyle.
Convenient Treatment
truSculpt is a highly convenient treatment options that takes about 15 – 20 minutes. You can be finished in less than an hour even if you have 2 or 3 spots to address. There is no recovery period or downtime, which means you should be able to get back to your day without any trouble. In most cases, patients only require one treatment session.
Tighter Skin
truSculpt iD doesn't just target unwanted fat, it also leaves the skin looking tighter and more youthful. This has a tremendous advantage since removal of excess fat can leave patients with saggy skin. Most body contouring treatments essentially trade one cosmetic problem with another. This treatment has immense skin tightening benefits that helps in resolving the problem quickly. You would be left with skin that taut, smooth, and well-defined. EllEve Med Spa receives patients from Woodland Hills, San Fernando Valley, Los Angeles, California and nearby areas for reliable and proven truSculpt iD fat melting treatments.
Contact EllEve Med Spa in Southern California
For more information on procedures and treatments at EllEve Med Spa please contact us at (747) 777-5007 in Woodland Hills California.
Located in Woodland Hills a neighborhood in the San Fernando Valley region of Los Angeles County. We welcome all patients from Calabasas, Canoga Park, Hidden Hills, Pacific Palisades, Reseda, Tarzana, Topanga, West Hills, Winnetka and other Southern California surrounding communities.