truSculpt iD Flex Muscle Sculpting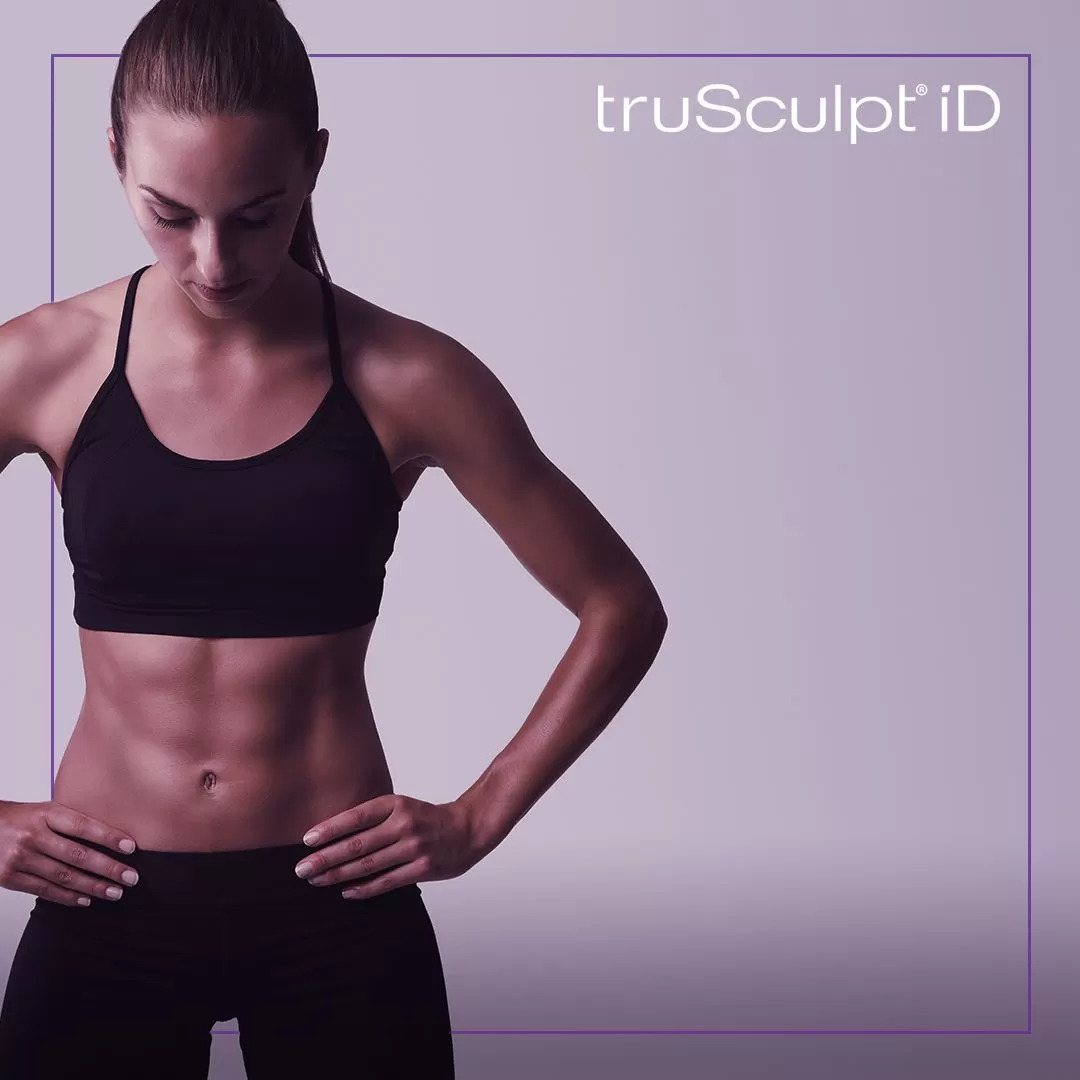 Muscle Sculpting
Do you want a toned and defined body without going under the knife? Is a lack of money or the required time off work stopping you from getting the figure you desire? Don't worry anymore! truSculpt iD Flex is the answer to all your troubles. EllEve Med Spa provides innovative and advanced truSculpt iD Flex muscle sculpting procedure to patients in Woodland Hills, San Fernando Valley, Los Angeles, California, and surrounding locations.
Highlights of the Treatment
The treatment is a customized muscle-sculpting procedure that adjusts to your body shape, fitness level and goals to strengthen and tone your muscles
It is a non-invasive procedure that is FDA cleared for firming glutes, abdominal muscles and thigh muscles
truSculpt iD Flex can simultaneously treat up to 8 areas in just a single 45-minute session. It doesn't require any downtime or anesthesia.
You can achieve significant results in just four treatment sessions
truSculpt iD Flex Technology
The device is a unique muscle-sculpting and body-contouring device which targets specific groups of muscles. It makes use of three separate treatment options that replicates intensified squat, crunch and twisting actions. The device can strengthen and mold stubborn areas that don't respond to exercise and diet. Multiple areas can be treated at once with this medical spa procedure for enhanced coverage. It can be customized as per your unique fitness goals and physique to optimize muscle sculpting and building. truSculpt Flex can help anyone achieve well-defined muscles.
How Does truSculpt iD Flex Work?
Multi-directional stimulation (MDS) technology is used by the device for mirroring the results of intensive, targeted and effective exercise. The device makes use of a unique method of electrical muscle stimulation for inducing deeper and rapid contractions than the ones triggered by physical activity. This results in increased endurance, muscle mass and strength. In addition, truSculpt Flex medical spa treatment has the capacity to treat 8 different areas at the same time. It covers extensive treatment areas as opposed to other body sculpting options. truSculpt iD Flex is an innovative handpiece that targets localized areas to deliver controlled electric current in small as well as large muscle groups. The device is tailored to your needs and makes use of low levels of energy for achieving deep and full muscle contractions at high intensity. The revolutionary technology is clinically proven for strengthening and shaping the glutes, abdominal muscle and thigh muscles.
Are You a Suitable Candidate?
truSculpt iD Flex is a good option for anyone that have attained their body goals and are struggling to tone those areas that are resistant to exercise and diet. Healthy lifestyle is not enough for most people to achieve their desired body shape. truSculpt iD Flex is an excellent solution for people desiring non-invasive and non-surgical options to add finishing touches to their body. The procedure enhances natural curves without any anesthesia, downtime or unwanted side effects. Most patients achieve their required results in just 4 sessions. EllEve Med Spa receives patients from Woodland Hills, San Fernando Valley, Los Angeles, California and nearby areas for safe and proven truSculpt iD Flex muscle sculpting treatments.
Contact EllEve Med Spa in Southern California
For more information on procedures and treatments at EllEve Med Spa please contact us at (747) 777-5007 in Woodland Hills California.
Located in Woodland Hills a neighborhood in the San Fernando Valley region of Los Angeles County. We welcome all patients from Calabasas, Canoga Park, Hidden Hills, Pacific Palisades, Reseda, Tarzana, Topanga, West Hills, Winnetka and other Southern California surrounding communities.