truSculpt iD Non-Surgical Fat Reduction Procedure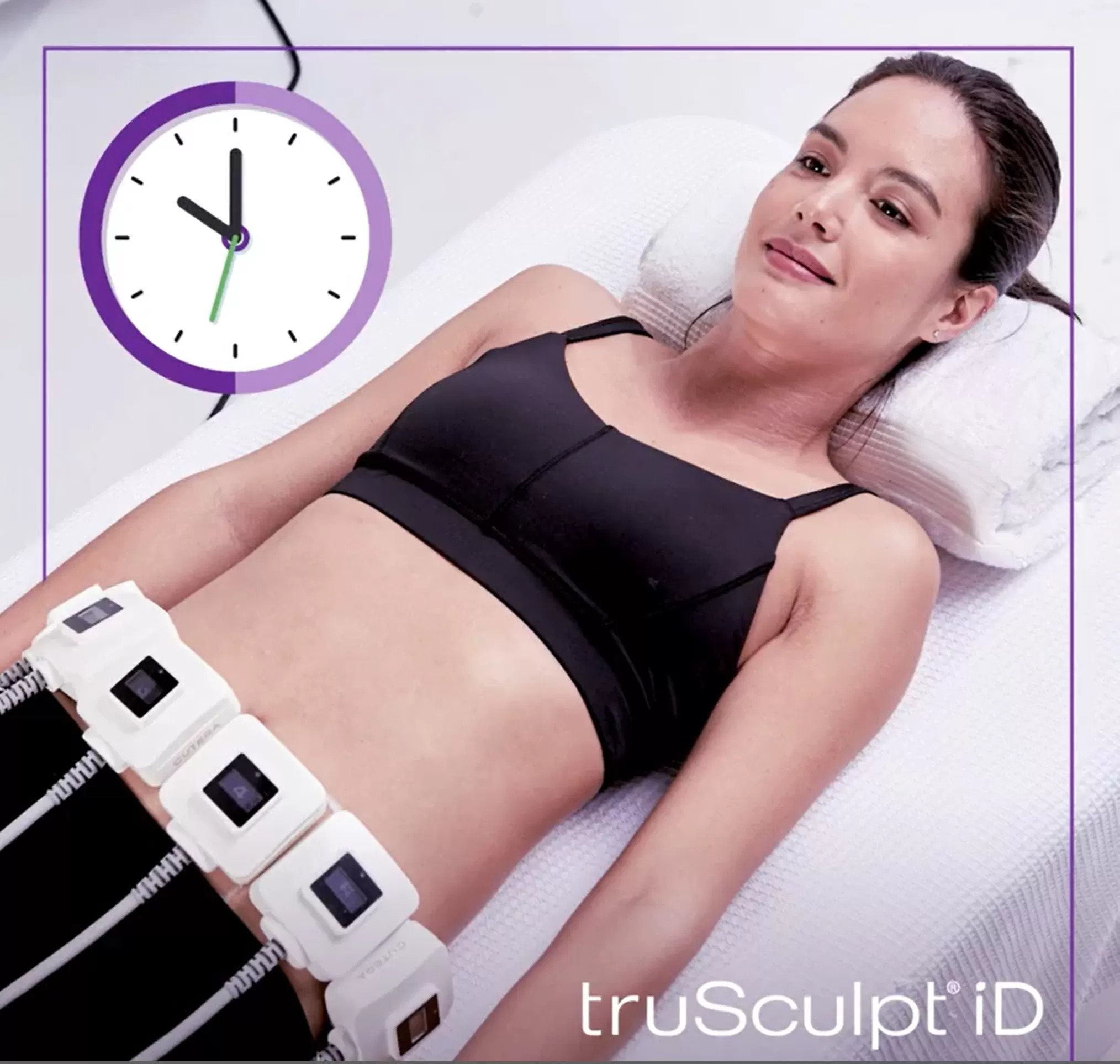 truSculpt iD
Dieting and exercise is not enough to lose the last few remaining stubborn pockets of fat.
truSculpt iD is a non-surgical and non-invasive treatment for removing surplus fat. It keeps the fat off without intense workout or diet plans. You should be able to see results in just a single treatment session. EllEve Med Spa provides truSculpt iD non-surgical fat reduction procedure to patients in Woodland Hills, San Fernando Valley, Los Angeles, California, and surrounding locations.
Understanding truSculpt iD?
You can achieve body sculpting results with truSculpt iD in a nonsurgical manner. Cutera developed the treatment device that makes use of monopolar radiofrequency energy for eliminating fat cells. The energy will only target surplus fat and not harm the tissue or skin. You don't need to worry about pain or scarring. truSculpt iD is an excellent medical spa alternative to surgery and liposuction for people considering a less invasive treatment. The recovery is minimal and you won't experience any discomfort after the procedure. All you would be left with is a thin and toned body.
How Does truSculpt iD Eliminate Fat?
The procedure targets fat cells using radiofrequency energy. The cells are destroyed after being heated. In general, patients note that the treatment feels similar to a warm hot stone massage. It doesn't cause any damage to the skin. The destroyed fat cells would be removed naturally from the body through the lymphatic system and be treated as waste. The process is not noticeable and doesn't interrupt daily life. There are many benefits of body sculpting, including improved self-image and confidence. truSculpt iD medical spa treatment can provide 24% reduction in body fat in the targeted area. It is helpful in losing inches from the waistline and other areas.
Ideal Candidacy for the Procedure
The procedure can benefit both men and women of all skin types and ages. It is perfect for losing the last pockets of fat following a weight loss plan or if you have a few inches left on the midsection. Sessions don't cause any interruptions to regular routine and can be completed quickly.
Treating the Entire Body
truSculpt iD is safe to be used on all skin types. It can be used for treating areas where stubborn fat tends to remain. It helps in losing inches from a lot of areas. Fat can be easily removed from the flanks, abdomen and love handles. The treatment can also be used for removing fat from the hips, buttocks, and thighs (outer and inner). Women can have fat from the back and bra strap area removed with ease. The treatment can be repeated till desired results are achieved.
Results After truSculpt iD
truSculpt iD works in breaking down the fat cells by effectively heating them. Eliminated fat cells are then removed from the body using its natural waste removal process. You won't be able to see instant results. Instead, you will notice gradual improvement over a period of time. EllEve Med Spa receives patients from Woodland Hills, San Fernando Valley, Los Angeles, California for safe and proven truSculpt iD non-surgical fat reduction treatments.
Contact EllEve Med Spa in Southern California
For more information on procedures and treatments at EllEve Med Spa please contact us at (747) 777-5007 in Woodland Hills California.
Located in Woodland Hills a neighborhood in the San Fernando Valley region of Los Angeles County. We welcome all patients from Calabasas, Canoga Park, Hidden Hills, Pacific Palisades, Reseda, Tarzana, Topanga, West Hills, Winnetka and other Southern California surrounding communities.