What is Dermaplaning?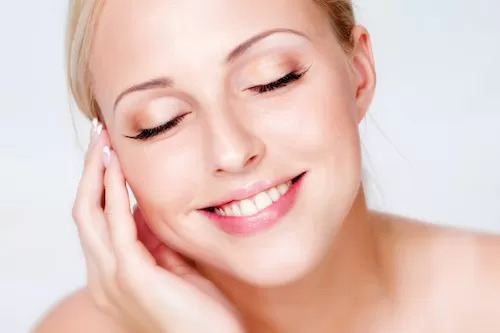 Dermaplaning
Dermaplaning is a unique skin rejuvenation medical spa treatment that involves the use of an exfoliating blade to eliminate dead skin cells and unwanted fair from your face. The treatment will make the surface of your skin smoother, brighter and more youthful in appearance. Uneven pockmarks and acne scars can be improved with dermaplaning. Many women choose this treatment also to remove the soft, tiny hair on the face, commonly called "peach fuzz." EllEve Med Spa provides safe and proven non-invasive and minimally invasive aesthetic procedures to patients in Woodland Hills, San Fernando Valley, Los Angeles, California, and surrounding locations.
Candidates
dermaplaning. If you are suffering from one or more of the following conditions, and want to have a non-surgical med spa solution for it, you may choose dermaplaning:
Fine lines and minor wrinkles

Sun-damaged skin

Dry and scaly skin

Dull complexion and rough skin texture

Acne scarring
How does it

work

?
Your treatment provider will aim the sterile dermaplaning blade at an angle of 45 degrees and drag it slowly across your skin. This will allow the gentle removal of dead skin cells, scar tissue, unwanted hair, and other debris that is making your skin look dull and uneven. Skin cells can get damaged because of daily exposure to sun, wind, irritants and pollutants, and toxins in the environment. Dermaplaning will clear away these damaged cells and make way for cellular renewal and tissue regeneration. The treatment process will also trigger the internal skin repair mechanism, and enable the production of new collagen fibrils in your deeper tissue. This will add natural volume to your skin, resulting in mitigation of acne scars, wrinkles and lines, and other skin imperfections.
Procedure
You will not feel any significant discomfort during the procedure, but you could experience a tingling sensation while the dermaplaning device works on your skin. Your medical spa treatment provider may use a topical numbing cream or spray or a local anesthetic along with an oral sedative to keep you comfortable throughout the treatment session. Once the numbing has taken effect, your provider will use a manual or automated dermaplaning device to carefully scrape the topmost layers of your skin at an angle of 45 degrees. The entire treatment may take only about 20 minutes while your provider works to exfoliate your skin in a gentle and skillful manner. Following your treatment, the provider will apply a soothing substance such as aloe as well as sunscreen for UV protection.
Results
Right after your treatment, you may notice that your skin is visibly more radiant, but the full results will continue to develop over the next several days or weeks. Once the redness fully dissipates, you will be able to notice a smoother, brighter, and firmer skin that make you look younger. You can repeat treatments in future on the advice of your med spa expert for extended benefits. EllEve Med Spa receives patients from Woodland Hills, San Fernando Valley, Los Angeles, California, and nearby areas for advanced and innovative cosmetic procedures.
Contact EllEve Med Spa in Southern California
For more information on procedures and treatments at EllEve Med Spa please contact us at (747) 777-5007 in Woodland Hills California.
Located in Woodland Hills a neighborhood in the San Fernando Valley region of Los Angeles County. We welcome all patients from Calabasas, Canoga Park, Hidden Hills, Pacific Palisades, Reseda, Tarzana, Topanga, West Hills, Winnetka and other Southern California surrounding communities.