What is microblading and how long does it keep your eyebrows full?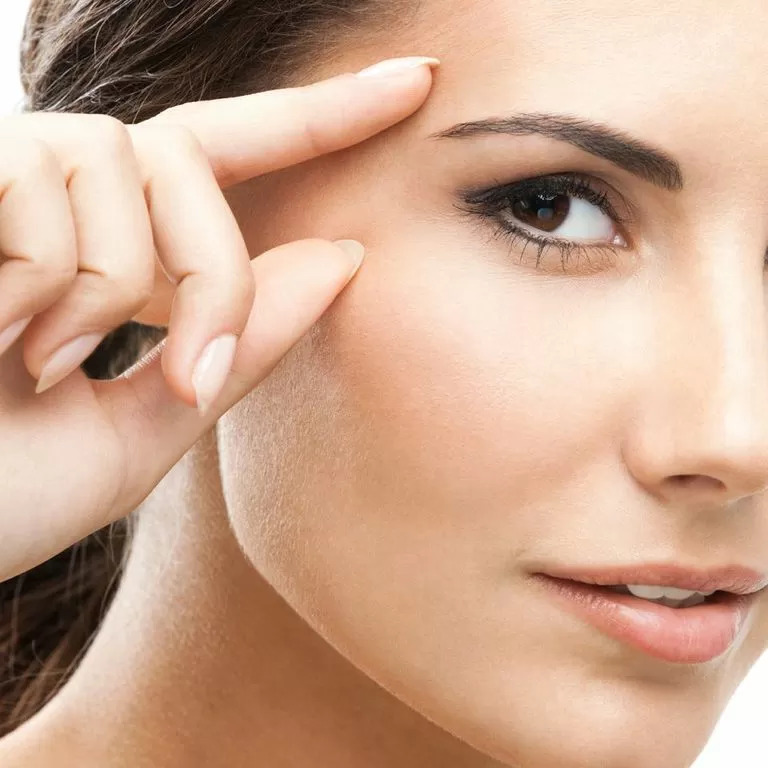 Microblading
Microblading, popularly known as eyebrow embroidery, is a semi-permanent makeup to enhance or recreate your thinning eyebrows. This unique medical spa solution can restore thicker, natural looking brows in a safe and comfortable manner. People with any natural color of their brows can be a candidate for microblading.
EllEve Med Spa provides microblading for eyebrows to patients in Woodland Hills, San Fernando Valley, Los Angeles, California, and surrounding locations.
Microblading Procedure
Your med spa treatment expert will use a special microblading pen to perform your semi-permanent eyebrow makeup. This pen is a high precision device that will enable your provider to manually deposit the required pigment just underneath the topmost skin layer in the brow site. The needles used in microblading procedure are three times thinner compared to the needles used for permanent tattoos.
Therefore, you will not experience any significant discomfort during microblading. During the procedure, your existing natural brow hair will remain intact and no damage will occur to your skin either. The new hair strokes will completely blend in with the natural color of your hair and skin.
How long does it last?
With microblading eyebrow makeup, you can expect the effect of fuller eyebrows to last for about 12 to 18 months. In the first two weeks, you may feel that the brows are somewhat darker, but soon after the brows will assume their natural color. The longevity of your results with microblading eyebrow makeup can vary according to your skin type.
If you have a slightly more oily skin, you may require a top up treatment after 12 months. However, if your skin is the normal type, you can enjoy your fuller eyebrows for up to 18 months. You can extend your results by continuing with top ups with your medical spa treatment provider every 18 months or so.
No discoloration or scarring will occur with microblading pigment, so even if you do not receive a top up, your natural brow appearance will not be affected. If at some point, you want your microbladed brows to be removed or undone, it is easily possible. You can visit your medical spa, and they will apply a special saline solution to erase the microbladed eyebrows.
Pre-Microblading Tips
To maximize your results, you should follow these tips before the treatment:
Avoid waxing, tweezing, or picking the eyebrows one week prior
Avoid sun exposure and sunbeds for two weeks prior
Do not use chemical peels or facials for two weeks prior
Avoid the use of any Vitamin A products or retinol for a month prior
Avoid Botox for at least three weeks prior
Avoid Vitamin E or fish oil for one week prior
Post-Microblading Tips
To prolong the benefits of your microblading eyebrow makeup, follow these tips after the treatment:
Make sure your pillowcase is always clean
Do not exercise for one week after the treatment
Avoid sun exposure for one week
Avoid swimming or long hot showers for 10 days
No chemical peels, Botox or facials for a month
No makeup until the treated areas are healed
EllEve Med Spa receives patients from Woodland Hills, San Fernando Valley, Los Angeles, California, and nearby areas for microblading eyebrow makeup.
Contact EllEve Med Spa in Southern California
For more information on procedures and treatments at EllEve Med Spa please contact us at (747) 777-5007 in Woodland Hills California.
Located in Woodland Hills a neighborhood in the San Fernando Valley region of Los Angeles County. We welcome all patients from Calabasas, Canoga Park, Hidden Hills, Pacific Palisades, Reseda, Tarzana, Topanga, West Hills, Winnetka and other Southern California surrounding communities.