What is microdermabrasion? 
Microdermabrasion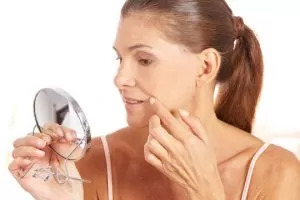 Microdermabrasion is a non-surgical medical spa procedure that uses a chemical-free spray of micro crystals to gently remove your outermost layer of dry and dead skin cells. Following this procedure, you will achieve a younger and healthier looking skin. This is a time-tested treatment to enhance the appearance and texture of the skin.
The procedure will also help in mitigating skin imperfections such as hyperpigmentation, fine lines, congested skin, and acne scarring. The latest microdermabrasion techniques are an innovative version of the traditional microdermabrasion that involved the use of coarse crystals. The conventional technique was more uncomfortable and rough for the skin.
Microdermabrasion will aid in the generation of new skin cells with higher levels of collagen and elastin, which will continue to improve your skin rejuvenation over several weeks and months. EllEve Med Spa provides microdermabrasion to patients in Woodland Hills, San Fernando Valley, Los Angeles, California, and surrounding communities.
Who should choose microdermabrasion?
If you are bothered by the presence of fine lines, irregular pigmentation , or wrinkles on your face, then microdermabrasion could be an effective treatment for you. Microdermabrasion is also an ideal solution to treat clogged skin pores, sun damage, uneven texture, and minor acne scars.
Procedure
The procedure for microdermabrasion involves an exfoliation process that is designed to precisely remove the top layer of dead skin cells. Following the treatment, you will have a renewed and polished upper skin. Microdermabrasion will also trigger the stimulation of collagen and elastin in your deeper skin tissue, which will revitalize and tighten your treated areas.
If you suffer from acne, then it is a good idea to combine this procedure with extractions. This will also help in reducing the number and appearance of whiteheads, blackheads, and skin blemishes. Your treatment can last for 20 to 30 minutes. Because of the minimal downtime involved, this procedure is also known as "Lunchtime Peel".
Microdermabrasion facial is a deep cleansing facial that is recommended for treating a variety of skin imperfections. Usually, this is combined with extractions and a high-grade vitamin C mask in order to produce more harmonious and effective outcomes. After a series of treatments, you will have a soft and smooth skin texture.
Advantages of microdermabrasion
Microdermabrasion is suitable for almost everyone, irrespective of your skin type or color. You will achieve subtle improvement in your skin and you can regain your original skin tone. Scarring is completely avoided in this technique because the emphasis is given on treating the superficial skin.
As a non-surgical medical spa procedure, microdermabrasion is less harsh compared to dermabrasion and other techniques. You won't need anesthesia prior to this procedure, and you can expect recovery within 24 hours.
Microdermabrasion for rosacea
Rosacea is a chronic inflammation that usually occurs in the facial skin. It is marked by redness and eruptions that look similar to acne. You can seek microdermabrasion to correct this skin imperfection. This procedure will reduce the redness in the skin. However, it is prudent to first consult an experienced treatment provider before proceeding.
Microdermabrasion treatment for acne scars
If you want to eliminate the light acne scars in your skin, you might want to consider the microdermabrasion treatment. It can significantly reduce the overall appearance of lighter scarring. For deep acne scars, also known as ice-pick acne, dermabrasion may be required.
However, if you have active acne, you can get better results with microdermabrasion, as it will exfoliate the skin and clear the clogged pores of oil and dirt. EllEve Med Spa receives patients from Woodland Hills, San Fernando Valley, Los Angeles, California, and nearby areas for microdermabrasion.
Contact EllEve Med Spa in Southern California
For more information on procedures and treatments at EllEve Med Spa please contact us at (747) 777-5007 in Woodland Hills California.
Located in Woodland Hills a neighborhood in the San Fernando Valley region of Los Angeles County. We welcome all patients from Calabasas, Canoga Park, Hidden Hills, Pacific Palisades, Reseda, Tarzana, Topanga, West Hills, Winnetka and other Southern California surrounding communities.