What Is PRP Treatment Good For?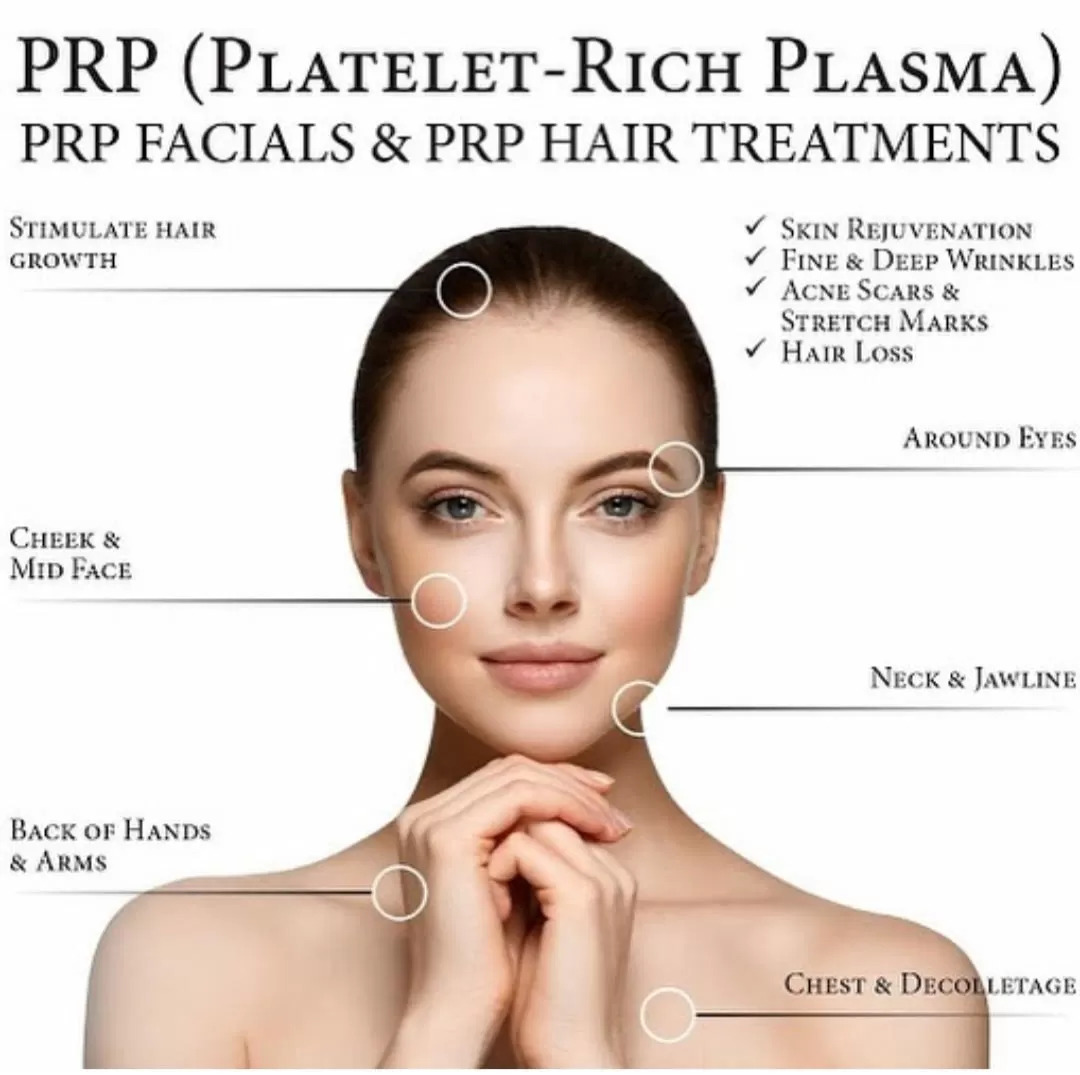 PRP Treatment
PRP therapy is a revolutionary new nonsurgical cosmetic enhancement treatment. It uses existing growth factors present in the blood for rejuvenating the skin and treating conditions, such as baldness and hair loss. Growth factors are a type of protein found in the blood platelets. They play a key role in regeneration and wound healing. Platelet-rich plasma, during PRP treatment, is extracted from the blood and injected within the scalp for promoting hair growth. EllEve Med Spa provides safe and proven skin rejuvenation and hair restoration procedures to patients in Woodland Hills, San Fernando Valley, Los Angeles, California, and surrounding locations.
Steps in PRP Therapy
The treatment generally involves three steps:
Your treatment provider will draw a small amount of blood from the arm or some other body area. This will be run through a centrifugal machine for 10 – 15 minutes.
Platelet rich plasma is separated from the red blood cells, platelet poor plasma and other substances in the blood.
The platelet rich plasma extracted from your blood is then injected into the scalp.
PRP Hair Restoration Concept
For the longest time researchers believed that hair follicles which stop generating hair are dead. However, according to recent studies, these unproductive hair follicles are just dormant, injured, or damaged. They can be rejuvenated for generating new hair in the long term with the right treatment. PRP hair restoration is dedicated to helping patients achieve this. Your body contains platelet rich plasma (PRP) which contains powerful growth factors. The treatment provider will extract this plasma and inject it into the affected areas of your scalp. This will help in activating dead adult stem cells present in the compromised hair follicle. Growth factors will also work towards promoting the regeneration of local cells and developing new blood vessels for revitalizing hair follicles.
Hair Loss Types Treatable By PRP
Excellent results are provided by hair restoration PRP in patients experiencing hair loss due to the following medical conditions:
Female Pattern Hair Loss
Male Pattern Hair Loss
Alopecia Areata
Alopecia Totalis
Hypotrichosis
Hair loss because of metabolic conditions, iron deficiency and side effects of medications
PRP with Microneedling
Microneedling is a proven cosmetic procedure for rejuvenating the skin. It makes use of fine needle rollers for creating micro wounds within the skin. The treatment when combined with PRP medical spa therapy provides substantial synergistic effects. Microneedling device helps in triggering the production of new skin collagen. At the same time, PRP growth factors reach deeper tissue layers because of the fine pricks made on the scalp.
Microneedling PRP Cosmetic Benefits
PRP with microneedling can help improve the appearance of pigmentation, aging skin, marks, and blemishes on the face and body. Your medical spa treatment provider may recommend getting the procedure if the following bothers you:
Minor wrinkles and fine lines on the face
Enlarged pores
Hyperpigmentation
Irregular skin texture
Sun damage
Certain surgical and acne scars
Dull skin tone
EllEve Med Spa receives patients from Woodland Hills, San Fernando Valley, Los Angeles, California, and nearby areas for innovative and advanced skin enhancement and hair restoration treatments.
Contact EllEve Med Spa in Southern California
For more information on procedures and treatments at EllEve Med Spa please contact us at (747) 777-5007 in Woodland Hills California.
Located in Woodland Hills a neighborhood in the San Fernando Valley region of Los Angeles County. We welcome all patients from Calabasas, Canoga Park, Hidden Hills, Pacific Palisades, Reseda, Tarzana, Topanga, West Hills, Winnetka and other Southern California surrounding communities.